'Vagina Monologues' production raises money for domestic violence prevention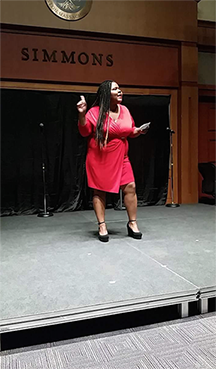 Hang on for a minute...we're trying to find some more stories you might like.
Feb. 11 through 13, a group of Simmons students put on a production of  "The Vagina Monologues" to raise money for TOD@S, an organization that supports victims of domestic violence and abuse. This show celebrates sexuality and gender and empowers women to take control of their bodies and their lives.
Photos by Casey Walden