By Haley Verre and Alyssa Williamson
Staff Writers
As a college student, you don't have a lot of money to spend on new clothes. The trick is to fill your closet with quality pieces that can be worn multiple ways. This tip will make your shopping experience not only easier, but also more affordable.
This could be a plain white t-shirt that you can dress up with a statement necklace, or it could be your favorite pair of black ankle boots.
If you need some inspiration, here are a few ideas from the wardrobe of a Simmons Voice staff writers.
The featured piece is a simple velvet top from Zara. Given the current popularity of velvet this season, it won't be hard to find something similar. However, any solid-colored blouse will work just as well.
Look 1: Moto Jacket + Black Skinny Jeans + Combat Boots
This outfit works great as a simple everyday look for class, but adds a little more edge and personality. Even though this is a basic ensemble, it exudes confidence while showing off an effortlessly cool sense of style.
These are staple pieces that you most likely have in your closet already and are just as versatile as the featured top.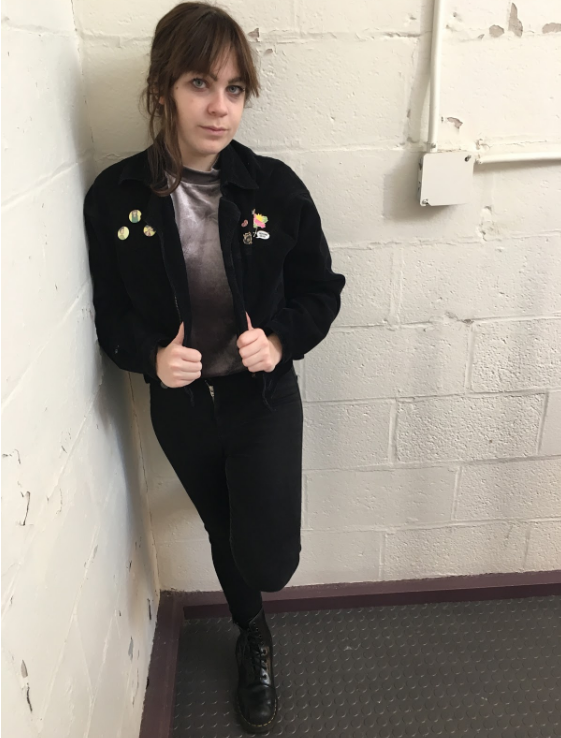 Look 2: Sleeveless Dress + Heeled Moto Boots
This is a very popular look this season and with good reason. It's fun, flirty and easy to pull off. The luxurious texture of the velvet blouse is complemented by the structured dress and chunky heels.
This look is perfect for a night out, but wear it with a pair of cool sneakers to make it daytime appropriate.
Look 3: Blazer + Trousers + Heels
By pairing the selected top with formal pieces, it can be dressed up into a business-casual look. This is an outfit that you can easily wear to a networking event or an interview.
This particular style of pants were chosen in order to incorporate more personality and creativity, but they can easily be switched out for a simple black or navy pant.