'P.S.: I Still Love You' is a feel-good sequel from Jenny Han
By Simran P. Gupta
Staff Writer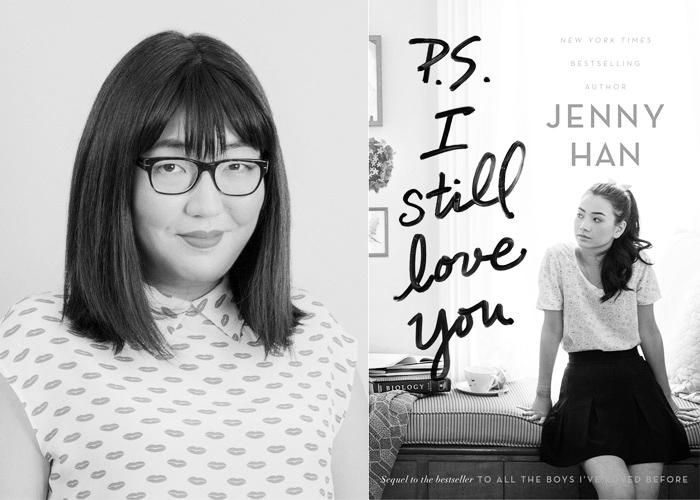 Very rarely do I enjoy a sequel more than the first book. Most of the time, if the first one didn't grab me or if I wasn't really a fan, I just don't pick up the sequel. This time, though, I'm so glad I did.
"P.S. I Still Love You," by Jenny Han, is a wonderful coming-of-age story. Perhaps without meaning to, it touches issues surrounding adolescence that aren't just first love. The story picks up literally where the first book, "To All the Boys I've Loved Before," left off. Realizing how much she's fallen for Peter, protogonist Lara Jean rushes to his house at her sisters' urging to profess her feelings and ask him to be in an "official" relationship with her (considering previously, they had been pretending to make Peter's ex jealous).
The book follows Lara Jean as she deals with having her first boyfriend, feelings of jealousy and other relationship ups and downs, vicious rumors, and sister troubles.
In some ways, it's a cheesy story, but that's also what makes it so heartwarming. The bond between Lara Jean and her two sisters, Margot and Kitty, is so strong that it's easy to forget they're all mourning the loss of their mother. At one point in the book, Lara Jean has to deal with false rumors about her having sex in a public place, along with a sneakily taken video showing her in a compromising position. Amidst the whole school laughing at her, she is able to lean heavily on her older sister Margot for guidance.
Some very important points were made in the book, often by the older, wiser Margot. She calls out the sexism of the situation at school, by stating that only Lara Jean was being mocked for her supposed sexuality (Peter, on the other hand, was not); teachers were only calling Lara Jean into their offices for "chats" (no one had said to Peter that they were "worried" about him); and that even if she had slept with Peter and was no longer a virgin, Lara Jean is free to make her own choices about her own body.
Lara Jean herself is very much human in this piece of fiction, by which I mean that she is definitely flawed. Although she is supposed to be 16, I thought she was pretty childish in some instances involving Peter and his relations with the ever-troublesome ex-girlfriend Genevieve. Perhaps this is what lends a touch of reality to the book, however, because no one handles jealousy correctly in their first relationship. I definitely felt myself hurt for Lara Jean as she tries to handle her conflicts with Genevieve and Peter's lingering attachment to her.
I felt her frustration at still being thought of itty-bitty little Lara Jean, and it was understandable when she jumped at the chance to prove her old group of friends wrong. I even got mad at Peter with her when he reacts badly to her rekindled friendship with her former crush John Ambrose McClaren, even though there isn't much of a difference between that and his friendship with Genevieve.
Genevieve herself is complicated and a bit of a mess, but I really liked that even the supposed villain/mean girl of the story has depth and a background. Although she's the girl we love to hate—or at least, feel obligated to hate—we get a clarifying glimpse into what makes her behavior the way it is.
"P.S. I Still Love You" is definitely a feel-good story. My one criticism is that in both the first book and this sequel, Jenny Han seems to end her book abruptly. A counterpoint? Lara Jean's hopeful, if not naive, musings on love make it worth it. Girl power, first love, family bonds…this book's got it all.