By Wallace
Staff Writer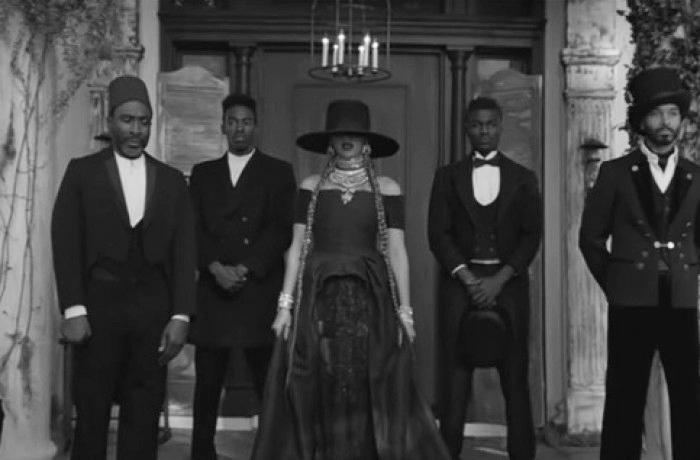 Okay, ladies, now let's get in formation.
Black women have been socialized to apologize for their blackness, so when we are unapologetically black and proud of it, it is truly an act of rebellion. Rebelling against a white supremacist culture that would rather oppress Black women than celebrate them is an act of defiance that starts internally, and Beyoncé's new song is creating new soldiers in the fight against internalized racism.
In Beyoncé's "Formation" video, she proudly celebrates natural hair and finds the beauty in black features, like our noses, a trait we are made to feel self conscious about. This is a direct pushback on the white beauty standards that we internalize that create self-hate. By addressing these, Bey promotes self-love in true queen fashion.
Based in New Orleans, a city whose Black residents were left for dead after Katrina, the video presents symbolism of perseverance and the ability of Black folk to always get through it. It also feels hopeful because Black folk continue to survive no matter how much the system would rather see us die.
This critique of institutional racism is shown through Beyoncé drowning on a police car in a flooded New Orleans and the small child dancing in front of police officers:  powerful images that come back to the theme of the video and song we will overcome and advance.
"Formation" is an anthem of success made for Black folk to feel the empowering message white children receive at birth but we must discover on our own. Queen Bey tells listeners that they can be a Black Bill Gates in the making, that the best revenge is their paper, celebrating the economic success of Black folk, present and future.
This video and song take pride in the aspects of Black culture we are supposed to feel ashamed of. We are not supposed to love our melanin-filled skin, but we do and we will. Black women are not supposed to hold feminist ideals and want liberation, but we do.
We are also not supposed to be sexual or find power in our sexuality, but as white women had their sexual liberation we have found agency over our own orgasms. Black bodies are beautiful in all shades, a declaration that goes against the colorism we were exposed to because of white supremacist beauty ideals. It is the Black feminist revolution in body positivity that I have been yearning for in the mainstream.
"Formation" honors Black feminine-presenting women in a way the mainstream media never will. This song is not for white allies to appropriate and try to understand. This song is for Black folks, to be loved and enjoyed by us, because we deserve a self-love anthem.