Artificial womb breakthrough stirs medical community
By Angelica Coleman
Staff Writer
Researchers at the Children's Hospital of Philadelphia and collaborating institutions have created an artificial womb that successfully aided lamb fetal development. This technology could eventually be applied to the development of premature human fetuses. The article, published in the April 25 issue of Nature Communications, outlines the researchers' success in promoting normal brain and lung development of lamb fetuses in an artificial amniotic fluid closed circuit for the duration of a month.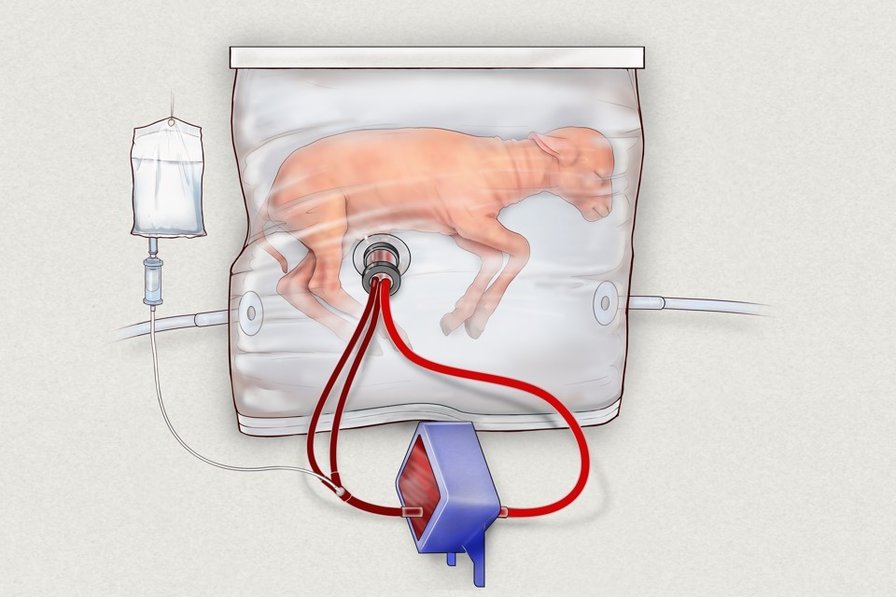 The device closely mimics the composition of a natural womb, consisting of a plastic bag and a synthetic umbilical cord interface. The developing fetus is kept in a dark, warm environment and exposed to the sound of maternal sheep heartbeats to further imitate natural conditions. The artificial womb is pumped full of nutrients required for fetal development in quantities based on the natural development process, mimicking the role of the placenta (NPR.org).
This research is groundbreaking, considering that external gestation processes have been attempted for more than 50 years, but have yielded minimal success prior to this point (Nature Communications). Jay Greenspan of Thomas Jefferson University labeled this study as a "technological miracle" that represents "a huge step to try to do something that we've been trying to do for many years," (NPR.org).
Head researcher Alan Flake claims that their artificial womb technology will be ready for use in human trials within 3 to 5 years (Science News). Approximately 30,000 babies are born earlier than 26 weeks premature each year and many of those babies die or acquire complications during the remaining developmental stages, utilizing current technology (NPR.org). Thus, artificial wombs could prove to be an invaluable tool in improving quality of life for severely premature babies.
However, there are potential complications and ethical boundaries associated with the use of artificial wombs for human development. The technology could function very differently when used for human fetuses as opposed to lamb fetuses, and it automatically results in isolation of the fetus from the mother. Additionally, the technology could cause undetected stress and subsequent damage to the fetus, which might cancel out the life-sustaining benefits (Nature Communications).
The concept of external gestation is shrouded in controversy, as it begs the question, what kind of artificial development qualifies as too artificial? Dena Davis of Leigh University comments, "Up to now, we've been either born or not born. This would be halfway born, or something like that. Think about that in terms of our abortion politics," (NPR.org)
While concerns about the ethics of this research are valid, the future direction of the study aims only to improve developmental results for babies born past the 23-week mark. The goal is not to replace the developmental role of the maternal womb, but instead to provide a better transitional outlook for severely premature babies (Science News). The future application of this study is promising, and we will hopefully observe the efficacy of this technology as applied to humans in the coming years.