Body recovered from Charles River believed to be missing Harvard man
By Katie Sittig-Boyd
Staff Writer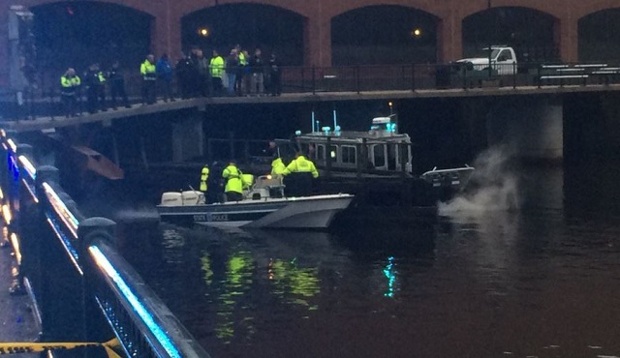 Early Tuesday evening, a body  was recovered by state police from the Charles River in the locks near the Leverett Circle area.
According to the Suffolk District Attorney's office, the body is believed to be that of Zachary Marr, a 22-year-old who was last seen in the early morning hours of Feb. 13 near Faneuil Hall, outside the Bell In Hand Tavern.
Following his disappearance, Boston Police put out a missing person alert for Marr, a resident of the central Massachusetts town Harvard.
Marr was celebrating his 22nd birthday in Boston when he stepped outside for a smoke. According to his cousin, Amanda Marr, he left without a coat, in spite of record-low temperatures that weekend.
Marr reportedly sent a Snapchat saying that he was not allowed back in, but when the group he was with went to find him outside, he was no longer there.
Surveillance video from Bell In Hand shows Marr leaving the tavern, and that he did not attempt to re-enter; other video shows him leaving in the direction of the Surface Artery.
Last month, several days of searches proved fruitless, as police dive teams could not locate Marr.
"Preliminary evidence does not immediately suggest violent trauma," said Jake Wark, a spokesman for the DA's office, in a statement released on Tuesday, following the discovery of Marr's body.