Simmons does not have the luxury of not condemning xenophobic actions
By Jennifer Ives
Staff Writer
The President of Simmons College Helen Drinan has sent several emails to the entire student body over the last few months regarding immigration and more recently the Anti-Muslim Ban which has affected hundreds of immigrants refugees, green card holders, and other visitors from seven countries attempting to enter the United States.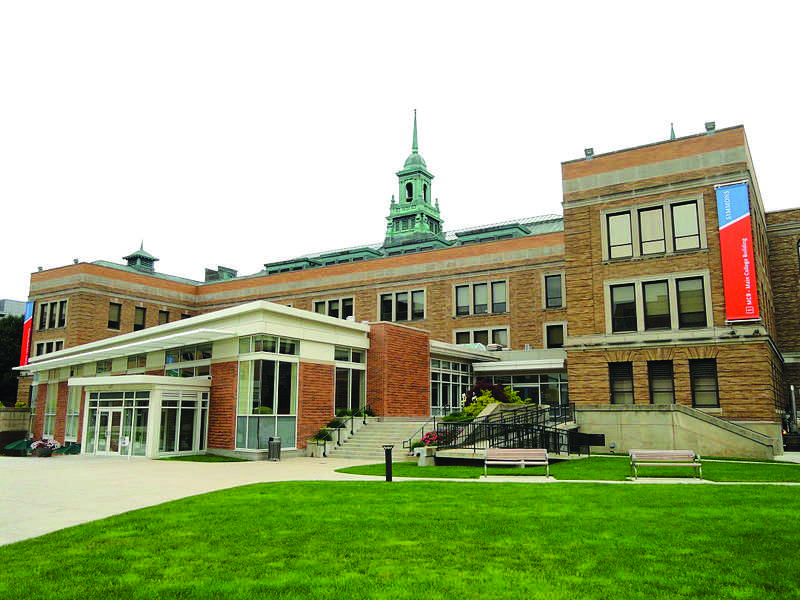 On December 1, she responded to a petition to make Simmons a Sanctuary College for immigrant students by claiming that colleges and universities have always been "sanctuaries" for students who want, need, and expect privacy, and Simmons will continue to protect those privacy rights to the fullest extent of the law.
It is important to know that there does not appear to be a common definition for a "sanctuary campus," and that they were awaiting information from their lawyers before responding fully.
On December 16, in her update email she concluded that Simmons could not define itself as a Sanctuary Campus because of the alluding fear that the government could potentially withdraw federal funding from all students as "Unforeseen consequences." The only real offering of a substantive change was that Simmons students could consult school lawyers on matters regarding immigration now.
In all of her emails including her update on January 30, she implied that continuing to operate the way they have previously is a "commitment" to student privacy and safety that is significant enough that it should be praised.
Let me start by saying that Drinan's response is the most neutral, benign, and vaguely reassuring  possible message she as a representative of Simmons could have sent. It was also cowardly.
Trump's actions and the actions of his administration have systematically begun to target and stigmatize Muslim populations, up to and including publicly lying about the identity of the Quebec Mosque shooter. There is nothing partisan, or opinion based about this. These actions, and specifically the Anti-Muslim Ban as it's widely known, are Islamophobic, unethical, and wrong.
In all of President Drinans' responses, however, she and Simmons College by extension have avoided publicly condemning the President's actions, or in general actions or laws that encourage xenophobic or Islamophobic sentiments.
Likely some school official will respond to this referring to 501c the part of the IRS tax code which prevents nonprofits from intervening in political campaigns on behalf of or against political candidates, a common reason colleges resist making any statement that could possibly be construed as political in nature.
However condemning general concepts would not fall under this, and indeed other college presidents have gotten around this by releasing personal statements that the college carefully does not officially endorse. There are multiple ways for colleges to take "political" or moral stances without claiming to live in fear of legal consequences.
The ability to refuse to publicly condemn unethical laws is a luxury afforded only to those who believe they will not be personally affected by them. Simmons officials' fear of vague possible financial consequences is enough to prevent them from speaking up, or taking stances which might possibly be construed as anything but neutral in a situation where neutrality is impossible.
UMass Dartmouth, a public university which surely risks more in regards to governmental backlash regarding funding, has released statements condemning the executive orders as ignorant, shameful, and shocking, strong language that is well suited to the strong sentiment aroused.
Simmons is a liberal arts college in the single most liberal state in the United States, arguably in the entire world, with a student population from across the country and around the world. We are strengthened by our diversity, and united by our common drive to lead positive change in the world.
If we are not willing to substantively and loudly promote the rights and best interests of all of our students over the vague fear of financial retribution from our government, then we are no better than those who actively promote these xenophobic and bigoted legislations and stances.