As the weather gets cooler and the leaves start to turn, the neons and florals of summer have faded into the jewel tones and flannels of fall. Fashion trends have been popping up all over the Simmons campus and Boston as fall gets into full swing, let's check some of them out!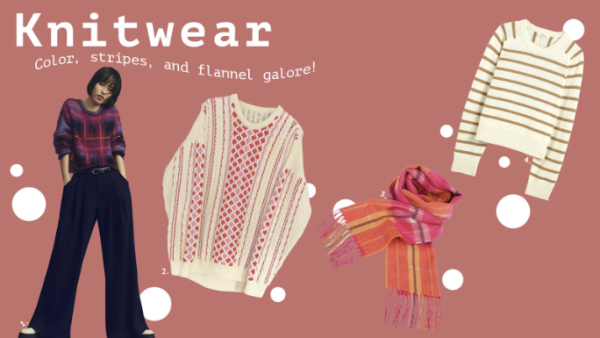 Chunky sweaters, bright-colored scarves, balaclavas, and beanies have been all over the place lately. A bold statement knit has been an iconic fall statement for a while, and there is no question as to why. Knits bring texture and these gorgeous saturated colors bring fun and playfulness to the season, while still keeping you warm!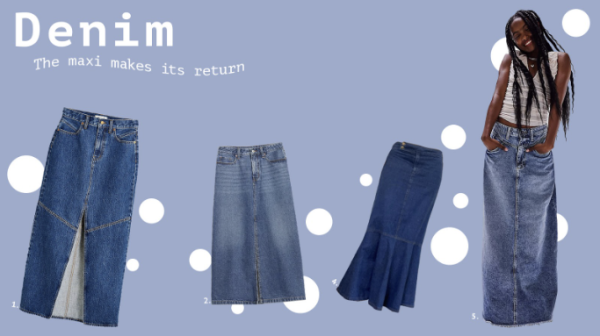 Say hello (again) to the denim maxi skirt! There has been a huge resurgence of the iconic maxi skirt throughout the past few years, but now we are seeing a ton of denim maxis for the first time since the 90s. It is a versatile piece; perfect for a casual day of classes or a dressy night out. There are so many new options out there, and unique vintage finds too.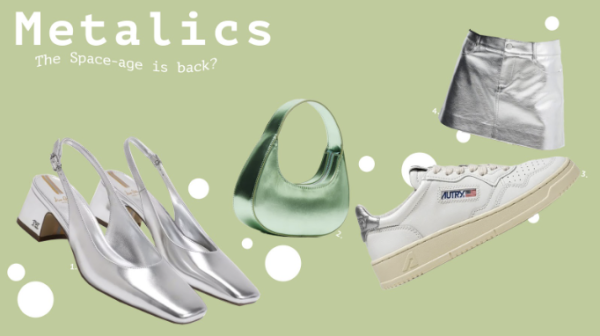 The sequins and metallics of concert wear from Harry Styles' Love on Tour, Taylor Swift's The Eras Tour, and Beyonce's Renaissance Tour have been making their way into everyday fashion. Silvers are showing up on pants, suits, dresses, and most commonly accessories. I mean, who doesn't want a shiny pair of shoes?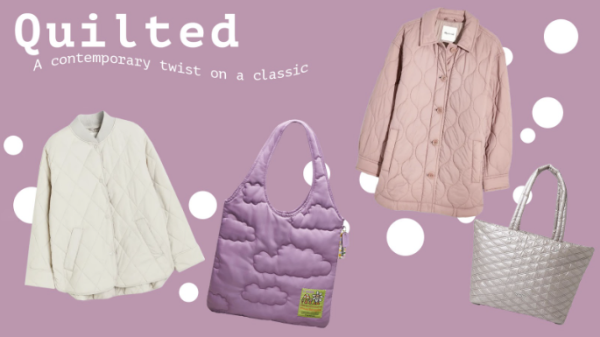 A new take on an iconic old-school style: the quilt! Quilted fabrics are taking over everything from bags, to hats, jackets and shoes providing the perfect cozy vibe for fall. Quilting is another great way to add some texture to your next fall outfit, and you might have some in your closet already!
You don't need to go all the way to the Prudential Center or Newbury Street to incorporate these trendy styles into your wardrobe. Check your or a friend's closet and repurpose some old clothes you already have! Second-hand shopping in Boston is great, and Depop is another option if you prefer to thrift online. Modifying or flipping thrifted clothes is another perfect way to bring life back into them too.
Keep your eyes out for some of these trends this fall!