ESPN cancels Barstool Van Talk after one episode
By Sarah Carlon
Staff Writer
Last week ESPN announced the cancellation of its new show "Barstool Sports Van Talk" featuring Barstool Sports' commentators Barstool Big Cat and PFT Commenter just one week after the airing of its first episode.
Barstool Sports, a sports and men's lifestyle blog run by Dave, "El Presidente" Portnoy, has exploded into mainstream culture since its creation. It has a wide variety of content, from daily articles by contributing writers to the incredibly popular podcast "Pardon My Take."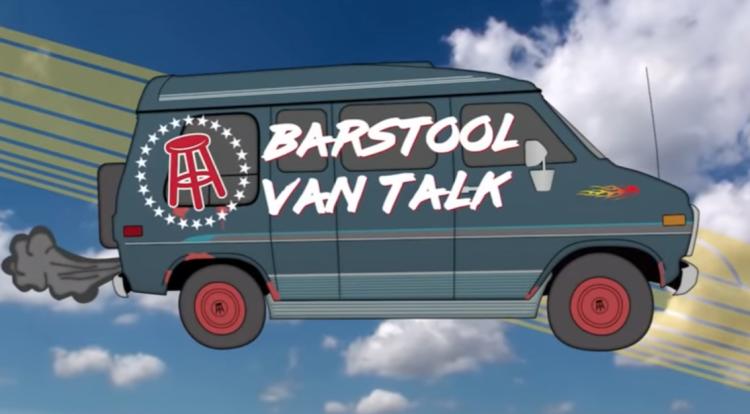 "Pardon My Take," hosted by Dan, "Big Barstool Cat" Katz and PFT Commenter, arguably two of the most well known members of the Barstool Sports brand.
Critics of Barstool Sports claim the site fosters an environment that promotes rape culture. Portnoy has been quoted saying, "We don't condone rape of any kind at our Blackout Parties … however if a chick passes out that's a gray area."
The "Blackout Parties" remark refers to events hosted by Barstool Sports, encouraging drinking alcohol to the point of blacking out.
Portnoy has also been quoted saying, "if you're a size 6 and wearing skinny jeans, you're kind of asking to get raped … I mean this guy had no choice but to teach her a lesson."
Perusing Barstool's website reveals a section titled "Girls," which includes things like "Barstool Local Smokeshow of the Day" and "Guess That Ass," usually featuring college-aged girls from around the country. From Portnoy's comments to the site content, there is no shortage of material to critique. 
Sam Ponder, a host of ESPN's "Sunday NFL Countdown" was one of many who criticized the network for partnering with a brand that has a history of blatant misogyny. Ponder tweeted a link to an article written about her from Barstool Sports, including statements from Portnoy like, "Your entire career and livelihood is appealing to guys like me and blogs like ours."
"I was wrong in thinking @BarstoolBigCat wrote that article & called me a slut repeatedly. He just continuously laughed along. It was the PRESIDENT of @barstoolsports who said these things. Happy to clarify," Ponder tweeted, referencing Portnoy's comments from a now deleted audio post on the Barstool Sports website.
Soon after the first episode of "Barstool Sports Van Talk" ESPN President John Skipper released a statement that detailed the cancellation of the show.
"Effective immediately I am cancelling Barstool Van Talk," Skipper stated. "While we had approval on the content of the show, I erred in assuming we could distance our efforts from the Barstool site and its contents. Apart from this decision, we appreciate the efforts of Big Cat and PFT commenter. They delivered the show they promised."