Catalan athletes caught in referendum debate
By Sarah Carlon
Staff Writer
On October 1, Catalonia (an autonomous Spanish region located in the northeast of the Iberian Peninsula,) held a referendum to decide whether or not Catalonia would become its own independent republic, separate from Spain.
The Spanish government declared the vote unconstitutional and sent in both the National Police and Civil Guard to prevent Catalans from voting in the referendum. This situation quickly became violent, with nearly 1,000 Catalans injured in an attempt from the Spanish government to stop the voting.
The referendum vote plunged the Spanish national soccer team into turmoil. Gerard Piqué, a center-back for FC Barcelona, was jeered at and told to "get out" by banners brandished by Spanish fans during a training session before the team's World Cup qualifier against Albania. The abuse was due to Piqué openly supporting the right for Catalonia to choose whether they should be independent from Spain or not and condemning the violence that occurred during voting. Piqué also tweeted a picture of himself casting his vote in the referendum.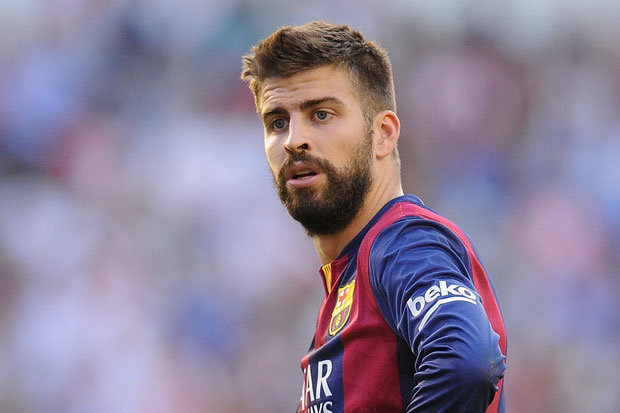 The situation with Piqué exemplifies why Spanish identities are not black and white—there are many different cultural backgrounds and influences in Spain which intermix with each other, making it difficult to say someone is "only" one identity, just as Piqué represents both Catalonia and Spain. The abuse against Piqué also confronts an often undiscussed part of soccer in Spain: someone who is both an incredible asset to the Spanish team as well as a proud Catalan, like Piqué, is deemed an outsider deserving of harassment when he chooses to use his platform to speak out about issues which are important to him.
Piqué stated that he would be willing to step down from the team before the 2018 World Cup if his views caused too much of a problem for the federation.
"If the manager or the Spanish FA think I'm a problem, then I have no problem in stepping aside and leaving the team," Piqué said after FC Barcelona's league win over Las Palmas at the Camp Nou in Barcelona. The Camp Nou game was played in a completely empty stadium the day of the referendum after the national league refused to postpone it.
Despite being harassed by fans, Piqué has not relented on the subject, tweeting the photo of himself voting as well as criticising members of Spanish parliament who stood by while Catalans were being targeted for trying to exercise their right to democracy.
"I'm sorry, but it's a shame that many of those present in Parliament are on their cell phones while the future of Catalonia is being decided," he tweeted on October 10th.