International news: what you need to know this week
By Sophia Simeone
Staff Writer
1. Three U.N. aid agencies have declared a famine in South Sudan, where an estimated 100,000 people are in danger of starvation. An additional 40 percent of the country's population is in urgent need of international assistance. Years of civil war and economic turmoil have taken a toll on food security in the region.
2. The Trump administration has unveiled plans to loosen the requirements for the deportation of undocumented immigrants and speed up their removal. Undocumented immigrants with a criminal record are at greater risk for deportation under the new guidelines.
3. Ecuador's presidential election is heading to a runoff after leftist candidate Lenin Moreno fell just short of the necessary votes to clinch the presidency in the first round. With 95 percent of the votes cast, Ecuador's National Electoral Council says the results are incontrovertible.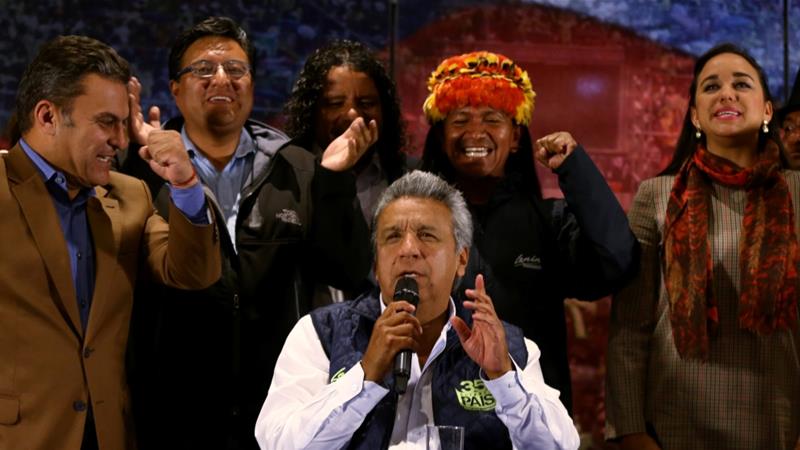 4. Officials in Malaysia say family members have yet to come forward to claim Kim Jong-nam's body. Kim Jong-nam, North Korean leader Kim Jong-un's half-brother, died last week after apparently being poisoned at a Malaysian airport.
5. On Tuesday, the Supreme Court heard the case of Sergio Hernandez, a 15-year-old Mexican citizen who was shot and killed by a U.S. border patrol agent in 2010. Hernandez's family is suing the border official responsible for their son's death, arguing that the official violated Hernandez's constitutional rights.
6. An Israeli soldier was convicted and sentenced to 18 months in prison for killing a Palestinian assailant. The assailant was badly injured and lying on the ground at the time of his death. The decision has sparked harsh criticism from Palestinians, who argue the sentence is too lenient for the severity of the crime.
7. Iraqi forces have pushed into southern Mosul as part of a renewed campaign to drive the self-styled Islamic State from the city. Iraqi police and regular troops were backed by aerial support from a U.S.-led international coalition.
8. Lastly, Bao Bao, the Smithsonian National Zoo's beloved giant panda, departed from Washington, D.C. on Wednesday for her new home in China. Prior to her departure, thousands of well-wishers headed to the zoo to say goodbye.