Climate Protests Heating Up In London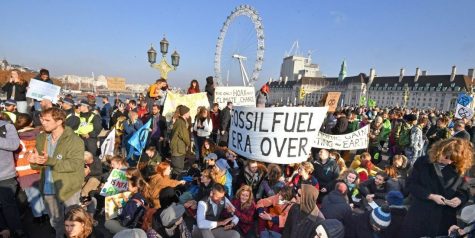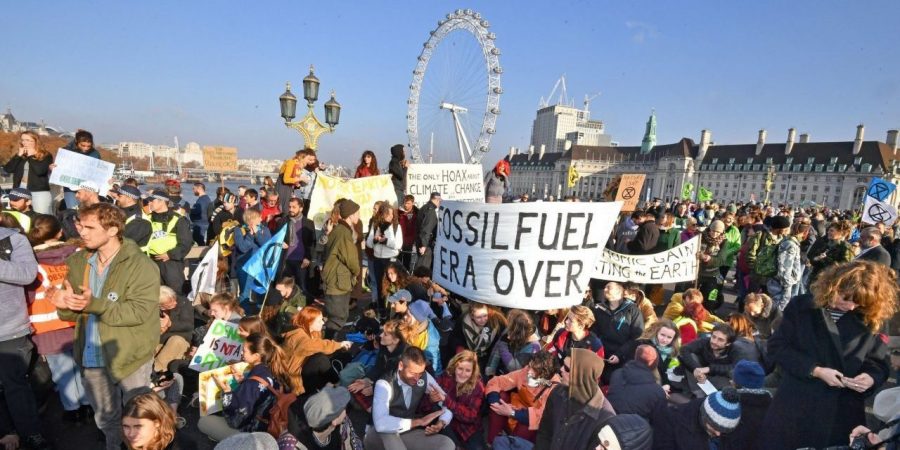 Since early October, environmental advocacy group Extinction Rebellion have been staging protests and shutdowns all throughout London, disrupting the day-to-day of many of its citizens in an effort to bring attention to the global climate crisis.
"I was leaving my house one night and as I turned onto my street there was just a huge group of people marching and they shut down all the streets around them with police escorts," said 20 year old University of Surrey student Selby Tindall. "I've seen a lot of different little protests around the city because they've been ongoing, it wasn't just like one march and that's it."
Extinction Rebellion, or XR, have three demands on their website: internationally, governments must declare a climate and ecological emergency, they must reduce greenhouse gas emissions to net zero by 2025, and they must create and be led by a Citizen's Assembly on climate justice. XR doesn't just operate in the UK, either– in June, activists blocked traffic in New York City, German protesters chained themselves outside Angela Merkel's Chancellery in Berlin, and Paris police had to use pepper spray to clear protesters blocking a bridge over the Seine. According to BBC, XR estimates about 400 of their activists have been arrested since October of 2018.
XR's protests have certainly made an impact on the lives of Londoners. According to Met Commissioner Dame Cressida Dick, the cost of policing XR's protests has totaled £21 million and is still rising. Last week, XR activists climbed onto the roofs of trains at Stratford, Canning Town, and Shadwell during rush hour. Some of them were even dragged from the tops of the trains by commuters. A protester dressed as UK Prime Minister Boris Johnson scaled Big Ben, and activists blocked Oxford Circus and Trafalgar Square despite the government ban put on the group's protests. BBC reports that more than 1,760 arrests have been made in connection with these protests.
"I saw them build a scaffolding structure outside the Tate Modern Art Gallery, and they hung flags and posters with their messages on them, and then the protesters sat on them when police came to remove them." Tindall recalled. "I saw them in St. James' Park. There were hundreds of camping tents set up to protest, and they all had posters and were trying to engage with the people walking through the park… This demonstration was huge because it was right next to Buckingham Palace, so it was directly aimed at the queen and the royal family to do something."
Critics of XR's strategies have pointed out, however, that some of their protest strategies haven't disrupted the lives of those in power, but rather working class citizens. The Guardian reports that senior XR members admitted the Tube protests at Stratford, Canning Town, and Shadwell was a mistake, as it made the lives of everyday working class Londoners more difficult rather than agitated those who can bring about the structural change XR is calling for.
XR's protests are also happening during a particularly tumultuous time for Britain and the UK as British lawmakers blocked Boris Johnson's attempt to fast-track a Brexit bill through Parliament, leaving the future of Brexit and his career uncertain.
"The queen can't just step out and announce 'Okay fine, you've won, I'm ending climate change today at 5 p.m.'" Tindall noted. "I'm not aware of any manifesto type thing of the protests saying these are the exact legislation changes that we demand; they might have one, but it's definitely not something the public is aware of, so it's kind of like fighting for a cause that no one really knows how to fix. So when does the protesting end?"