By Jennifer Ives
Staff Writer
The Equal Opportunity Project focuses on ways to develop scalable policy solutions to empower families to rise out of poverty and achieve better life outcomes, focusing research efforts on the effects of variance in education, healthcare, and neighborhoods. Their recently released Mobility Report Card measured acceptance and mobility rates of lower income students at colleges in the United states using anonymized tax data from 1992-2017.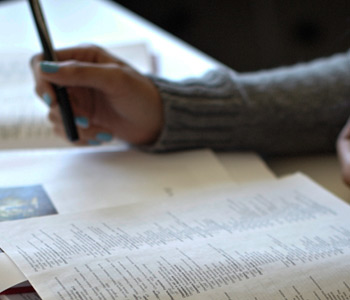 The New York Times created an easily accessible searchable database of 2,000 individual pages with each colleges rankings on access, outcomes, and mobility, as well as comparing them with peers. The study measured the income of students parents, as well as the student's themselves, acceptance rates, and outcomes after college, compiling a rough picture of the class of 2013's economic standing before and after college.
Over 30 million students were included in the study, making it the most comprehensive economic overview to date, and a significant improvement over the pell grant statistics which were previously the most comprehensive statistics available.
Simmons fares somewhat poorly on acceptance of students from the lowest 20 percentile of income when compared with other women-centric colleges with only 4 percent of the student body being from the bottom 20th. Salem College has the best acceptance rate with 13 percent of the student body coming from the bottom 20th percentile of income. 12.5 percent of  Simmons student body is from the bottom 40th percentile of income, and 27.3 percent from the bottom 60th percentile of income, a bracket which includes families making less than 65 thousand dollars a year for perspective. Overall, Simmons College accepts 5.7 percent of its students from the bottom quintile, or bottom 5 percent
Women's-centered colleges overall vary widely in their acceptance rates of students from the bottom 20th percentile, students which have the least chance of ever attending college. Sweet Briar College accepts 1.8 percent of students from the bottom 20th percentile, while most women-centric colleges range between 4-6th percent acceptance rate. However Salem College accepts 13 percent, and Spelman College accepts 11 percent.
Beyond acceptance rates however, one of the outcomes that most interests the Economic Mobility Project is a metric they designed called appropriately, Mobility. Mobility measured the percentage of students admitted from the bottom fifth percentile that end up in the top fifth percentile, a very technical way of saying how many poor students who become rich after college. At Simmons, of the students that end up in the top five percent of earners 41 percent came from the bottom fifth percent of earning families before college, a significant percentage when taken into account that they comprise only 5.7 percent of the student body.
Overall 2.3 percent of Simmons students come from the bottom fifth percent, and will reach the top fifth percent of earners. As the Undergraduate Student body is currently around 1,700 students, that effectively means that out of 1,700 students, only 68 are from the bottom fifth percentile, and of them less than forty are likely to make it into the top earners in the country.