Simmons sponsors 2021 Boston Book Festival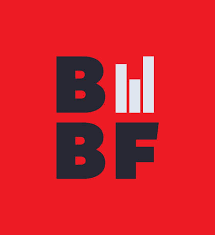 Simmons University is sponsoring the 2021 Boston Book Festival which runs from Saturday, October 16 to Sunday, October 24. Fellow Boston-area colleges, Emerson College and Lesley University are also sponsors of this year's events.
A vast majority of this year's programming is virtual and takes place over Crowdcast. In pre-COVID years, the majority of the festival's readings and keynotes occurred in Copley Square. 
The Boston Book Festival moved their marketplace feature of the festival online as well, meaning Simmons has a virtual table. Other tables at the marketplace include Boston-based publishers such as Candlewick Press, Lanternfish Press, Black Lawrence Press, and Other Press.
According to this year's schedule, Simmons sponsored seven presentations. 
The first of these Simmons-sponsored events on the schedule involved a reading of "Watercress," written by Andrea Wang and illustrated by Jason Chin. "Watercress" is a children's book about a Chinese-American family having a meal. 
Donations made during this session or registration went to the Boston Globe's 'Globe Santa' program which aims to provide children in need with gifts during the holiday season. 
Simmons also sponsored a children's literature session titled "Middle Grade Graphic Novels: Cats vs Dogs." During this session, the graphic novels "Allergic" and "Katie the Catsitter" faced off in a drawing challenge. Illustrator of "Allergic" Michelle Mee Nutter was pitted against "Catsitter" writer Colleen AF Venable and artist Stephanie Yue. The host of this event was author Jef Czekaj. 
The third Simmons event appearing on the schedule involved Macmillan's project to reconsider classic literature through a new cultural lens. Macmillan is one of the "Big Five" publishing powerhouses in the literary scene. The line-up for their remix project was discussed during this session. 
Books in their remix collection include "Treasure Island" reimagined as "A Clash of Steel" by C.B. Lee, centering the story on two young women, as opposed to the classic's protagonist Jim Hawkins. Bethany C. Morrow adapts "Little Women." While the original covered the four white March sisters, Morrow's "So Many Beginnings" places her adaptation in a Civil War community of recently freed Black people. 
According to Macmillan's website detailing the project, the future stories in this collection will reconceptualize "The Great Gatsby," "Wuthering Heights", and "Robin Hood."
In addition to the "Watercress" story time, Simmons will sponsor a second story time featuring Raúl The Third  on Wednesday, October 20 at 3 p.m. Presenter Raúl The Third designed the t-shirts for BFB this year and will read from his story "¡Vamos! Let's Cross the Bridge!"
Another story time will take place on Crowdcast. Author Katie Yamaski will present a short story-time about her new picture book, "Dad Bakes." An interactive portion of this presentation invites participating families to Nubian Square in Roxbury to explore "Dad Bakes" by embarking on a Story Walk around the neighborhood. This session will take place on Thursday, October 21 at 3 p.mm., but the walk can be completed at any time.
The sixth Simmons-sponsored event will take place Friday, October 22, but a related part of this session is an all-month event. This session is related to The Horn Book Magazine. The magazine reviews new books for children and young adults.
Interviews with winners of The Horn Book Award will take place. This event features Simmons' alum Nicholl Montgomery of the Children's Literature Department. Montgomery will be speaking during a session on the late Floyd Cooper, an illustrator who explored the African-American experience in children's books.
Next Saturday, a young adult memoir keynote also featuring Montgomery will take place. Montgomery will discuss George M. Johnson's new memoir "We Are Not Broken" with Johnson. Johnson is a young adult memoirist, activist, and screenwriter.
In addition to Simmons alum Montgomery's involvement in many of the Children's Literature related sessions at BFB this year, Deborah Z. Porter, the founder and executive director of the Boston Book Festival, is a graduate of Simmons' Children's Literature masters program. Porter  has previously cited Simmons' Children's Literature master program as a major influence. 
In 2009, Porter founded the non-profit Boston Book Festival. The first Boston Book Festival was held in October that same year in Copley Square, close to the site of the main branch of the Boston Public Library.
Along with Globe Santa, donations in Simmons-sponsored programs at the Boston Book Festival are going towards the Shelf Help program which provides books to two local schools in need. This year, the program helped Josiah Quincy Elementary School and Chelsea High School with grants to expand their libraries. They also coordinate author visits to these schools. The program aims to close achievement gaps and instill a passion for reading and writing in students.