One Simmons construction to continue throughout next academic year
While construction crews have made cosmetic updates to campus as students learn remotely, there is more work to be done.
Campus construction will continue when students are back to campus in the fall, according to Laura Brink Pisinski, Vice President Of University Real Estate And Facilities Management at Simmons. 
When asked if construction will be disruptive while students are taking classes, Brink Pisinski said that while there will be some noise, the "major construction noise" happens at the beginning of construction and it will take place before students return in the fall. 
When students return, most of construction will take place in Lefavour Hall and the West Wing of the Main College Building, and students will not have access to the buildings. The library, which used to exist in Lefavour Hall, has moved operations to the fifth floor of the Main College Building. Lefavour and the West Wing will be, "offline for construction through the next academic year," said Brink Pisinski. 
About a quarter of the academic quad will be sectioned off with construction fencing so crews work on underground mechanical systems, said Brink Pisinki. She said there will be signs in place to direct students around the construction. 
In a March 25 email announcing the students would be welcomed back for the fall 2021 semester, Simmons President Lynn Perry Wooten stated that "we have utilized this past year of virtual learning to redesign and modernize our physical campus." Much of the campus has been reorganized and cosmetically updated, according to Brink Pisinski. 
"It is going to look fantastic. We're really excited to welcome students back, I think that the students will be very surprised at the bright, clean, more modern look of the buildings, which structurally haven't changed significantly, or at all," said Brink Pisinski. 
With the updates to campus, buildings are now dedicated to specific colleges within the university. Because much of the campus has been updated, Brink Pisinski said Simmons updated some of the existing classroom numbers to better fit the redesign of campus and will create new "wayfinding" signs to help students navigate the updated campus. 
Simmons announced in spring 2019 that the university would undergo major construction, dubbed the "One Simmons" project, with the end goal of renovating campus spaces. Eventually, the plan is to knock down the Park Science Building and build a "Living and Learning Center" which will contain residential dorms and replace Simmons' residential campus.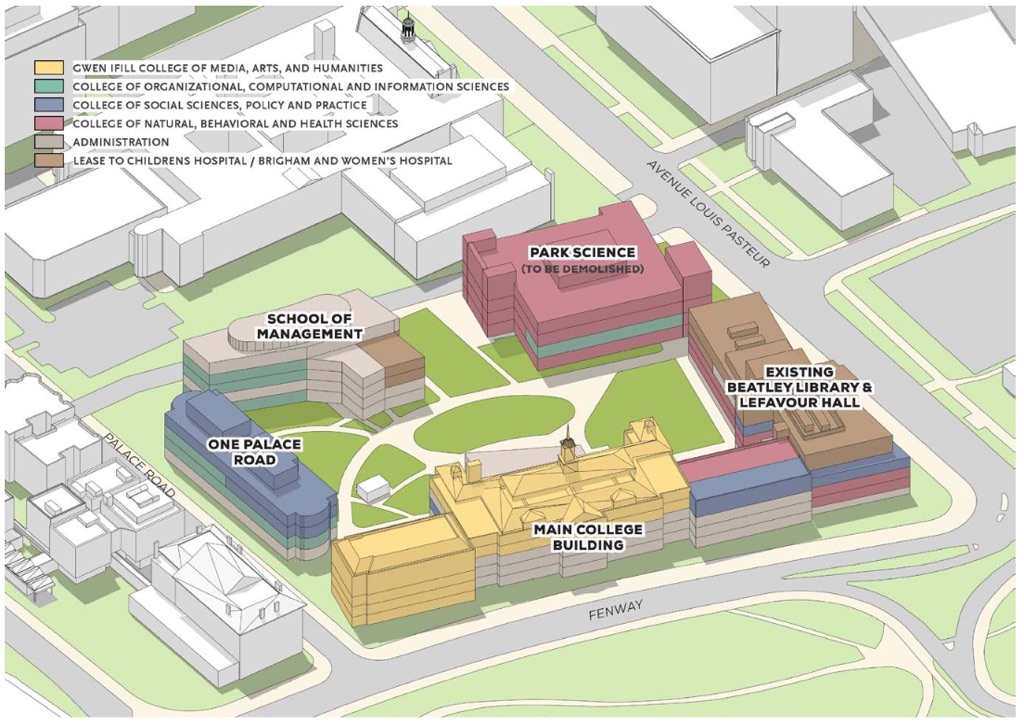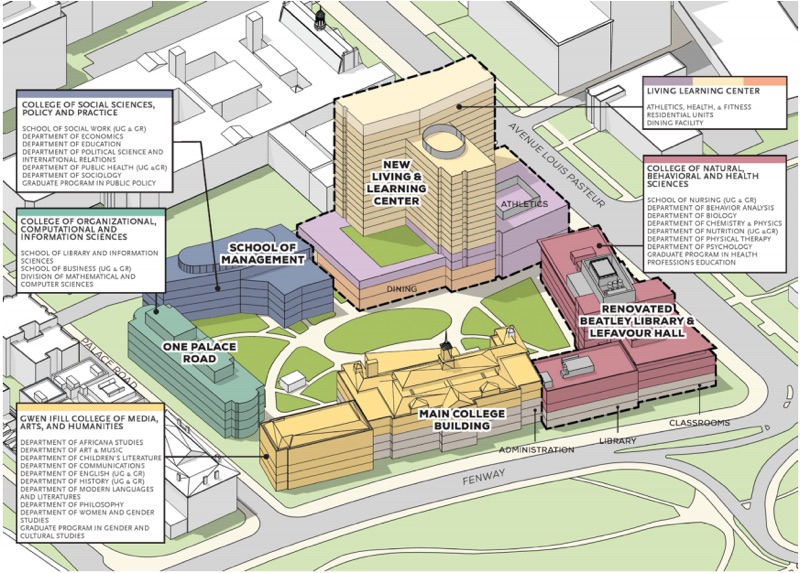 The One Simmons project is set to be completed in 2025. That timeline hasn't changed despite the campus updates that crews completed in students' absence from campus.