One Simmons project construction persists in students' absence from campus
A timeline of the project is located at the end of this story.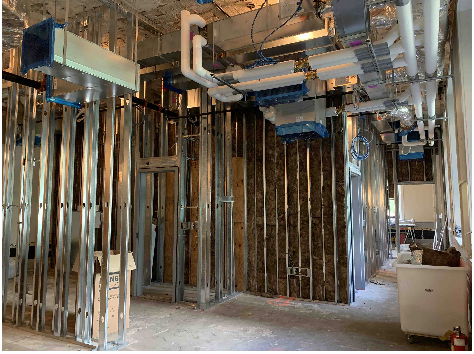 When students eventually return to campus, it won't look the way it did when they left abruptly in March.
The residence campus will remain untouched for the time being, but construction on the academic campus has been underway since the beginning of summer 2020.
"It will be Simmons, but polished," explained Laura Brink Pisinkski, vice president of university real estate development and facilities management. "It will just be a little bit different."
The One Simmons project, the university's plan to consolidate the residence and academic campuses, was first announced in Spring 2019. The project includes the construction of a new Living Learning Center in the place of the Park Science Building that will replace the residence campus. Since the announcement, there have been complaints about lack of communication about the project.
"Simmons students' feedback provides, and national research confirms, that student housing preferences have changed," Simmons wrote in its recent master plan. "In order to keep pace, Simmons needs to transform from its classic, traditional residential campus to the type of modern and welcoming living environment that prospective students are looking for when they select a college."
Before the demolition of the Park Science building and construction of the Living Learning Center in 2022, Simmons will complete several other smaller renovation projects. To replace the science facilities in Park Science, Simmons will construct new science facilities in the Lefavour Building. The library will expand into the student activities space and the student activities space will move to the Management Building.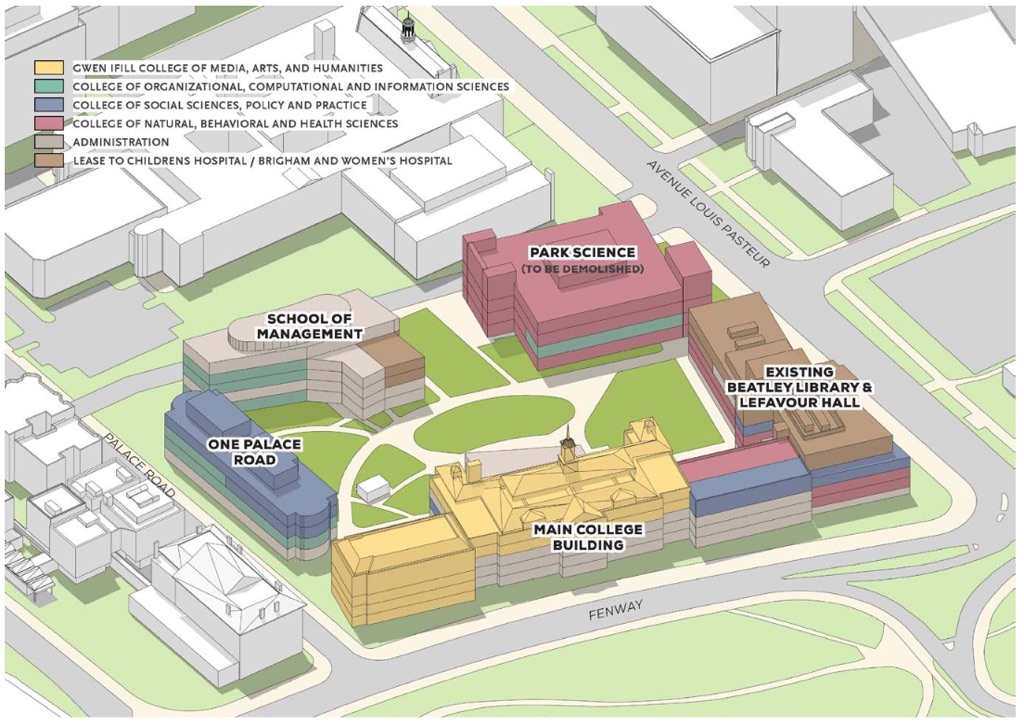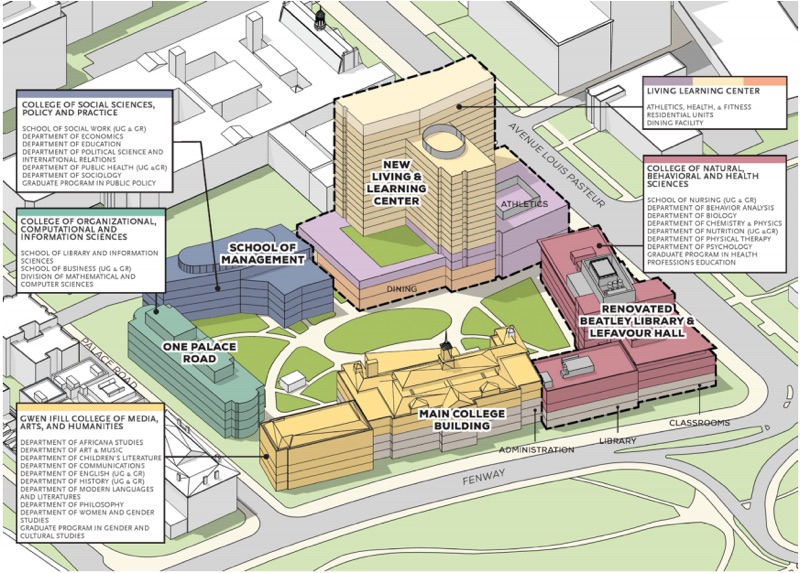 "
It will be Simmons, but polished. "
— Laura Brink Pisinski
The construction projects in One Palace Road and the Management Building, including new spaces for student organizations and the Multicultural Center, are slated to be complete by mid-November 2020, according to Brink Pisinski. The space of the previous Multicultural Center was just recently finalized in 2018.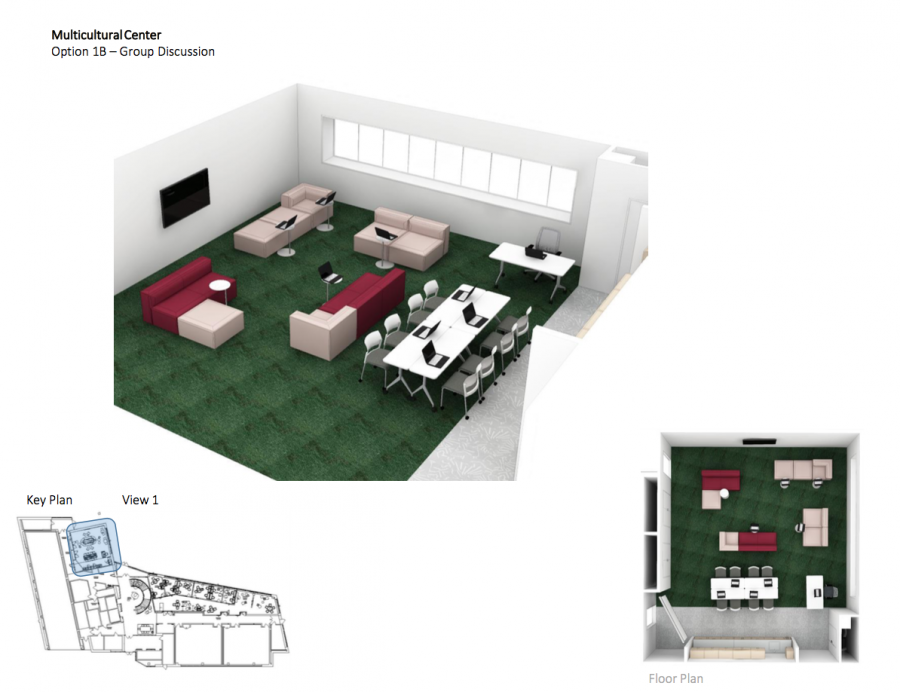 Construction in parts of the Main College Building will be mostly complete in February 2021, according to Brink Pisinkski. The new Student Media Center in the Main College Building will be complete this November.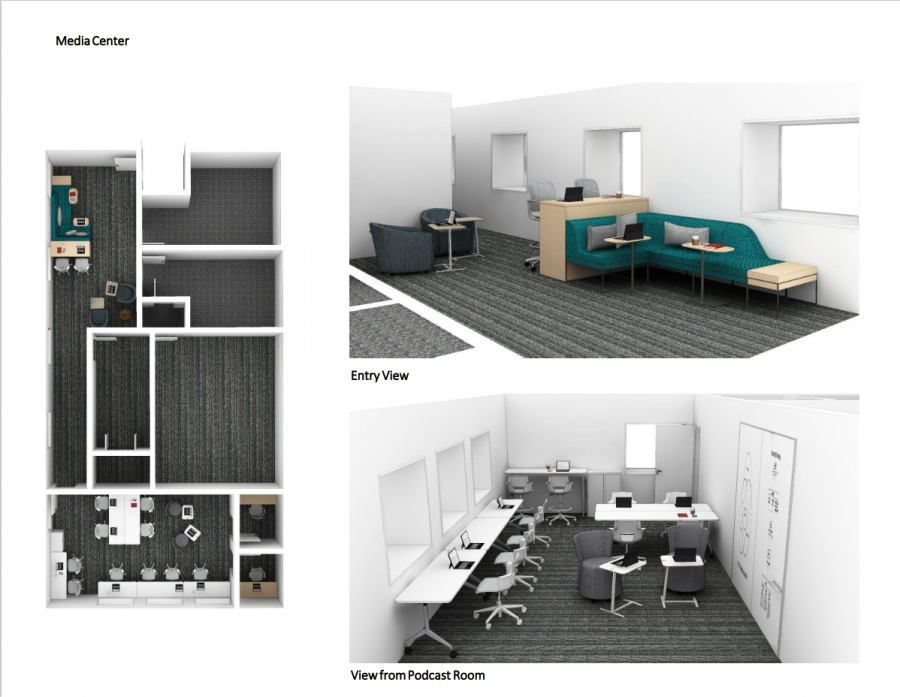 When the One Simmons Project was originally announced, students expressed concerns about potential loss in community and tradition. Although the changes in student spaces could seem even more drastic after students' absence from campus during the pandemic, Assistant Dean of Student Engagement Corey Zohlman says no Simmons traditions will be lost.
"We've made a lot of investments to continue traditions during the pandemic virtually," explained Zohlman. "We don't want to lose that connectivity because that is what makes Simmons so special, these traditions that have been going on for decades."
Brink Pisinkski says the new student-space can be a large gathering space for students with much more natural light and flexibility than the previous space.
"The vibe we were going for was really the living room of the campus," said Brink Pisinski.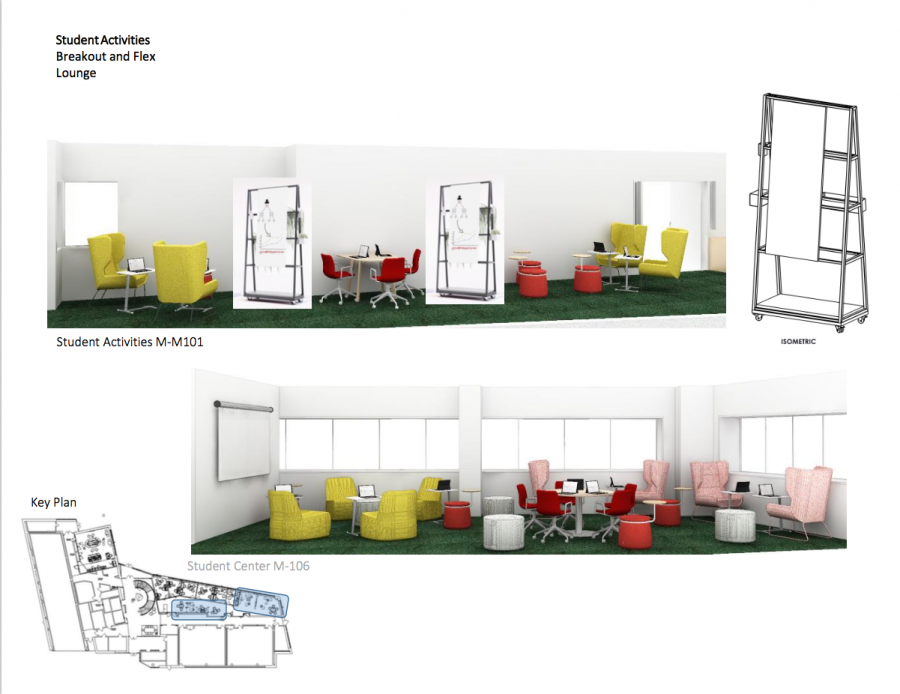 Renovations in Lefavour are projected to be complete in early 2022. If students are able to return to campus during the construction of Lefavour, they will not have access to traditional library spaces, like study rooms, according to Brink Pisinkski. After renovations in Lefavour are complete, Simmons will begin construction of the Living and Learning Center, which will last approximately 36 months.
Although students will likely be back on campus for some portion of the One Simmons construction, Brink Pisinski says she hopes to limit disruptions to students as much as possible.
"When they set foundation, that is the loudest part. We're hoping to do that in the summer so it doesn't disturb students," said Brink Pisinski.
During construction, part of the quad on academic campus will be dug up with some trenching to move around campus utilities, according to Brink Pisinkski.
Brink Pisinski emphasized that during construction, students will have the residence campus to use as an oasis. However, once the One Simmons project is completed, that oasis will be gone.
Leave a Comment
About the Contributor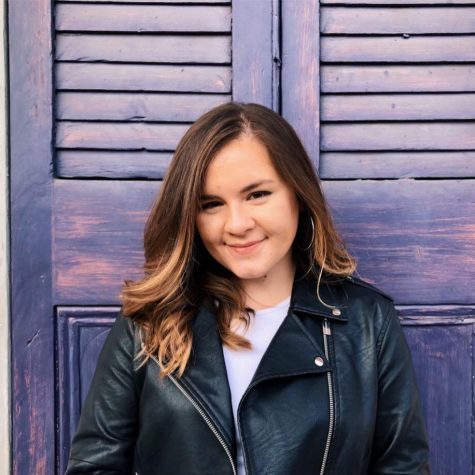 Abby Vervaeke, Managing Editor
Abby Vervaeke (2021) is a Political Science and Public Relations Marketing Communications double major with a Journalism minor. Abby is interested in politics,...