Simmons Expands Partnership with 2U in Case of Online Fall Semester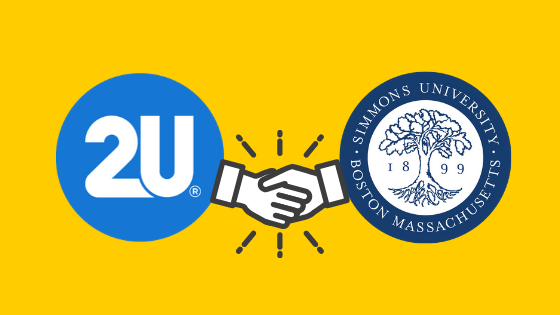 Simmons' expanded partnership with online education company 2U will provide a high-quality education if students are unable to return to Simmons in the fall due to the COVID-19 pandemic, said Associate Provost and Dean of the Undergraduate Program, Catherine Paden. 
"We have this relationship where we start the work now to do the contingency planning to make sure that whatever happens, whatever decision we need to land on in the next 5-6 weeks, we're prepared," said Paden. She said the decision about whether students may return to Simmons in the fall will be made in late June or early July, but they will continue planning for online education during that time. 
Paden noted that there was a lack of consistency between the delivery methods of online classes in the spring semester because professors had to quickly switch their in-person classes to an online format during the two weeks of an extended spring break in March. The partnership with 2U, along with the longer planning time for online courses, will allow for a more uniform approach to online classes, said Paden.
Simmons has maintained a partnership with 2U for nearly a decade to provide online graduate education, but this will be the first move into undergraduate education for 2U at Simmons, according to a May 8 press release put out by the university.
"Institutions that can take action to be sustainable and resilient will be in the best position to thrive after the pandemic, and 2U is proud to support Simmons in its efforts to bring the highest quality education possible to students this fall," wrote Andrew Hermalyn, the president of global partnerships at 2U in a statement to The Voice. 
Hermalyn said that 2U gives the colleges it partners with consultations on effective online education, along with training in support services. He noted that colleges partnered with 2U maintain complete control over their courses and "academic governance."
This will be 2U's first undergraduate partnership with a University in the United States, but they are currently partnered with the University of London and the London School of Economics and Political Science undergraduate programs.