Simmons ends basketball program without warning
Kirra Courchesne had just sat down at her dorm room desk to begin her homework when she got an email that not only changed her day, but how she would spend the rest of her time at Simmons University.
"I read it three times — there is no way you just suddenly send out an email like this," Courchesne said. Courchesne, a junior forward and prospective team captain for the 2019-2020 season, thought it was a joke.
The email from Athletic Director Ali Kantor informed her and the other returning members of the basketball team that their program was being removed and replaced, effective immediately.
Four minutes after the email was sent to the five returning players, a nearly identical email was sent to the five seniors of the team and all other student athletes.
The email stated that the changes were made carefully with the purpose of ensuring an "excellent experience for [our] student athletes," as well as promoting inclusivity. It also announced that the resources that had been going to the basketball team will be put towards an indoor/outdoor track program.
The decision to end the basketball program was made by "senior levels of the organization" after "analyzing years and years of data," according to Jeremy Solomon, the associate vice president of Communications and Public Affairs at Simmons, who sat in the interview with the athletic director. In the interview, Kantor said the decision to end the program was made sometime over the winter.
Solomon said multiple factors were considered, including not being able to fill the 15-member roster.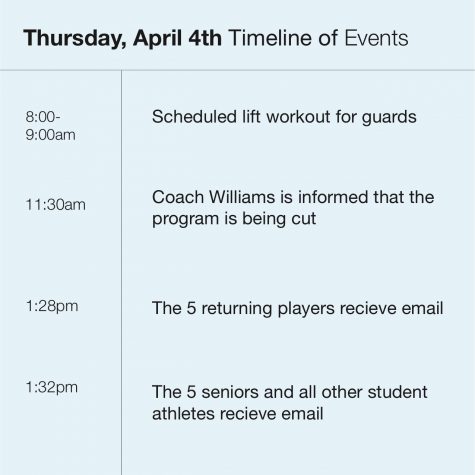 While there were only five returning members, Kantor said anywhere from 11 to 15 incoming prospective students had indicated interest in playing basketball next season.
Another factor taken into consideration included the cost of running the basketball program, which, according to Solomon, was the most expensive sport to run in the past year. When asked about the price breakdown of each sport at Simmons, he said that the information "is not meant for general distribution."
Kantor and Solomon also said that the outlook of the season ahead, as well as past wins and losses, were taken into consideration.
The coaches page for the basketball team, which is no longer online, states that during the 2016-2017 season, the Sharks made their first conference playoff appearance and had their highest league win total since the 2009-2010 season. These improvements took place in the first year of having a new coach.
"We are not personifying this decision, this has nothing to do with a particular coach or player," Solomon said. Along with this, Solomon stated that the administrative decision was a difficult one to come to.
Head Coach Micheal Williams, who was in the third year of his position, was told that the program was ending the same day that his players and all other athletes found out, according to Kantor.
After reading through the email multiple times, Courchesne went to Williams' office to see if he had any information as to why the program was cut. "I walked in and he was packing stuff up and [I] asked what was going on, and he didn't have many answers."
By the end of the day, his office was empty. At this time, he is unable to comment on the situation.
Although she had already knowingly played her last game as a Shark, senior and captain Lauren Brandau is upset with how quickly the program was ended, and how the message was conveyed to the team. "If you're going to take away a team, a program like this, you need to sit them down, explain why, give reasons."
If this message had been relayed face-to-face, Brandau said "I think we would have felt more respected, we wouldn't have felt as blindsided as we did, and we would've gotten straight answers as to why… it would've been way better if it was handled differently."
There is "no good way to deliver this message," according to Kantor. "When it's an in-person you hear certain things and may not hear the rest." She continued by saying that "for some, the in-person may be a different response and reaction—for others it might be a written so they can go over it and go over it again."
Courchesne said that the ending of the program would be difficult no matter which way it was conveyed, especially without clear reasons as to why, and the abruptness of the announcement. "No one saw this coming."
The Voice will be following this story as more news comes out.
A Note from the Editor-in-Chief: Kirra Courchesne is the Sports Editor for the Voice. To prevent a conflict of interest, Mackenzie Farkus (Editor-in-Chief of the Voice), Professor James Corcoran, and Professor Erica Moura assumed editing responsibilities for this piece.
View Comments (1)
About the Contributor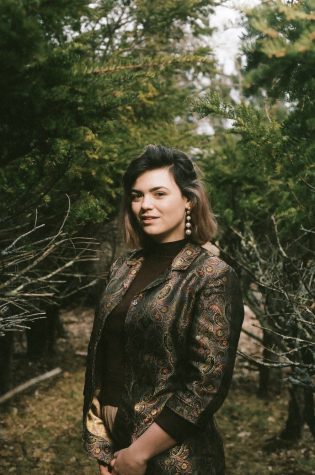 Isabelle Indelicato
Isabelle (Iz) Indelicato (they/them, 2022) is a journalism and media arts double major with minors in radio and PR/Marcom. They have been writing for the...