Polar vortex grips Boston
Temperatures in Boston fluctuated around 60 degrees Fahrenheit in the past two weeks. From 5 degrees on January 31 to 64 degrees on February 5, Boston residents swapped out their winter gear for T-shirts, and back again, over just a few days. What explains this peculiar weather pattern?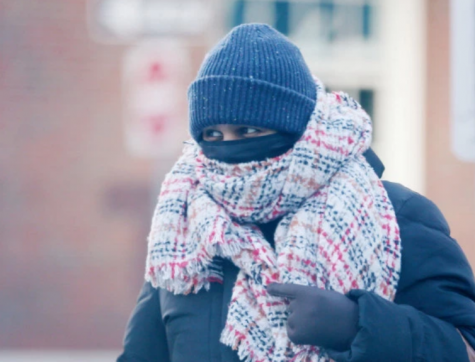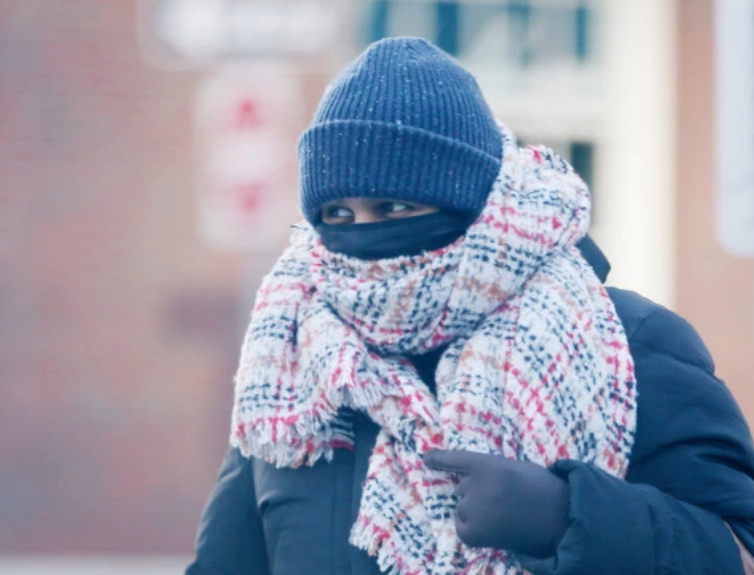 The recent polar vortex played a key role in the biting cold temperatures at the end of January. A polar vortex occurs when the cap of atmosphere surrounding the North Pole – the true polar vortex – morphs into a different shape, thus reaching different geographic areas than usual. In this case, the true polar vortex partly pushed south to the United States.
As a result, 70% of the continental United States – mainly in the Midwest – experienced the coldest temperatures seen in a generation. Over 20 deaths in the past few weeks have been linked to the extreme weather, which affected roughly 250 million Americans. Cities like Chicago and Minneapolis saw temperatures below -10 degrees Fahrenheit, and Des Moines, IA set a new low record of -20 degrees in the daytime. While Boston wasn't quite as hard-hit as these cities, Wednesday the 30th saw intense snow squalls (short bursts of heavy snow and wind gusts that severely reduce visibility, leading to canceled flights and traffic accidents).  Central Massachusetts reached -25 degrees last Thursday morning, with Boston reaching -12 degrees.
Last week, temperatures shot back up to near 60 degrees on Monday and Tuesday. The extra stretch of unseasonable warmth in the Northeast was caused by a storm off the North Carolina coast  that exceeded its expected duration, pushing warm air north into New England. While the heat was short-lived and temperatures are now back to the thirties and forties, the yoyoing effect could be due, at least in part, to climate change.
While scientists and meteorologists haven't completely come to a consensus about whether or not this polar vortex is concretely a symptom of climate change, the evidence lines up.
"Not only are severe snowstorms possible in a warming climate, they may even be more likely,"  the National Oceanic and Atmospheric Administration said. "According to the Third National Climate Assessment, there is some evidence that cold season storms in the Northern Hemisphere have become both more frequent and more intense since 1950." Last Wednesday's snow squalls were certainly a testament to the intensifying winter storms.
"I think the increased temperature fluctuations are due to the changes in our climate pattern," said Anna Aguilera, the director of the Center for Sustainability and the Environment at Colleges of the Fenway. "For example, the jet stream is weakening/slowing, and in some places we are seeing arctic cold air to moving south and getting stuck – i.e. this polar vortex."
In addition to its being a symptom of a global-scale phenomenon, the polar vortex has many implications for Boston's local ecology.
"In a period of prolonged thawing/warm weather, plant buds may begin to grow, exposing more vulnerable plant tissue," said Aguilera. "Then, when the freeze comes back, the new growth is killed. Once spring comes for good, those buds are gone. This has consequences for agriculture, pollinators, herbivores, all the way up our food chain."
Both short-term weather patterns and long-term climate change should be taken seriously, especially at a local level. For winter storms, take precautions like completely shutting your windows, which both maintains warmth and conserves energy. To serve the greater Boston community during these events, consider donating your time or money to shelters like Pine Street Inn, who put out extra cots and mats to accommodate homeless persons at risk of hypothermia, frostbite, and death.
As New Englanders, we should pride ourselves for our resilience to extreme cold – and take strides to address the bigger picture that these phenomena are part of.
Leave a Comment