Bill Cosby found guilty of sexual assault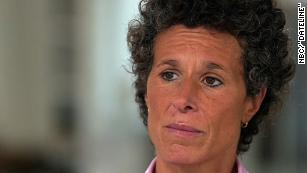 Bill Cosby was sentenced to 3 to 10 years in prison after being found guilty of sexually
assaulting Temple University athletic administrator Andrea Constand back in 2004. Constand
accused Cosby of drugging her with "three blue pills," in his Philadelphia home, before sexually
assaulting her while she was incapacitated.
"Bill Cosby took my beautiful, healthy young spirit and crushed it. He robbed me of my health
and vitality, my open nature, and my trust in myself and others," said Constand in an impact
statement following the retrial in April. Constand's case was originally dropped in 2005 due to
insufficient evidence. After a dozen women testified with similar harassment and assault stories,
Costand was able to sue Cosby, leading to a settlement of over 3 million dollars and a
nondisclosure agreement. Constand's case was reopened in 2015 only to end two years later with
a mistrial, thus leading to the 2018 retrial, finding Cosby guilty.
With allegations beginning in 1965 , Cosby has been accused of sexual assault, harassment, and
rape of sixty women. Alleged victims of Cosby have ranged from ages fifteen to women in their
thirties. Of these victims, Constand's case is the first to be taken to trial.
Once known as, "America's Dad," Cosby has become a predator of too many assault cases to
list, with most victim stories beginning with a spiked beverage. During the 2015 Constand trial,
Cosby admitted to obtaining quaaludes with the intention of having sex with women. Quaaludes,
also known as Methaqualone, are drugs with "hypnotic and sedative properties," according to the
National Center for Biotechnology Information. Quaaludes have been illegal in the United States
since the mid 1980's due to excessive drug abuse, making it legal for Cosby to have purchased
them around the time several of these sexual assaults occurred.
"No one is above the law. And no one should be treated disproportionately because of who they
are, where they live, or even their wealth, celebrity or philanthropy," said judge Steven O'Neill
before Cosby's sentencing. Victims celebrated this victory of the court after the 3 to 10 year
punishment was announced, "who gets the laugh, pal?" said Janice Dickinson, former model
who was also drugged and groped by Cosby in 1982.
Cosby is among the first celebrities to receive jail time amidst the #metoo movement era, with
other accused transgressors such as Roy Moore, Louie C.K, and Kevin Spacey receiving
minuscule discipline in comparison. Although, there is still much justice to be served in the midst of assault and harassment allegations, victims of Bill Cosby can finally know "his decades-long
reign of terror as a serial rapist is over."