'Transparent' transcends the boundaries of TV
By Ellen Garnett
Staff Writer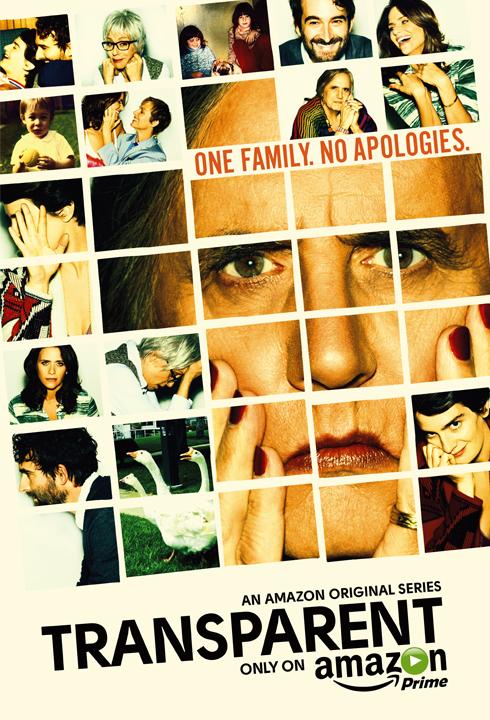 If you are looking for a funky L.A. family with lots of love and lots of laughs that will fill your heart (and no, I'm not talking about the reboot of "Full House," although that is a great thing), you should watch the Amazon original series "Transparent."
"Transparent" first premiered in 2014 and won a Golden Globe for "Best Television Series – Comedy or Music" this year. The show is based on the true account of its writers and tells the story of a family managing their own lives and trying to relearn family dynamics as their "father," Mort, played by Jeffrey Tambor, reveals that she is a woman. Her journey in coming to terms with her transgender identity is one of great difficulties as not only the family but also society must learn how to interact with Maura.
While "Transparent" focuses on a very serious part of being human—on learning to accept one's own identity even if it includes a part of you that society does not readily recognize, especially in the LGBTQ community—the show is considered a drama and a comedy due to its humorous moments sprinkled throughout the series.
Perhaps what makes "Transparent" so moving is that it takes on the loaded concept of gender identity and attempts to make light of the situation so that it can become an approachable topic of discussion. Most of this light-hearted humor can be found in Maura's children, who try to make sense of their changing relationship with their parent. Ali, the youngest daughter, admits, "I started calling her Moppa. Like momma and poppa."
However, this is not to say that gender identity is something to be joked about. People who struggle with publicly embracing their gender identity are starting to come out, as we have recently seen with Bruce Jenner, a former track and field Olympic champion and former stepfather of the Kardashian sisters.
Tambor, who plays Maura, is not a transgender actor, which critics have pointed out as one of the show's failures, although the writers of the show think otherwise. Writer Faith Soloway pointed out in a Skype interview with Simmons College during the International Women's Film Forum that they chose Tambor to play Maura due to his stardom as a traditional, patriarchal father figure, as he has played in various other series such as "Arrested Development."
In this author's opinion, Tambor is very effective in giving off the sense of the traditional father figure transitioning to womanhood because of his mannerisms. He plays a very sensual, gentle woman, which is characteristic of an elderly father, as he is supposed to be playing a 70-year-old character. In fact, "Transparent" won the Golden Globe for "Best Performance by an Actor in a Television Series – Comedy or Musical" for Tambor's acting this year as well. This author does agree, nonetheless, that there needs to be an increase in the representation of people of various gender identities in the media to foster acceptance of all identities.
"Transparent" is a great show for starting the conversation about gender identity and what it means to be accepted. Maura summarizes the struggle perfectly when addressing her ex-son-in-law: "I am sorry about the Mort and Maura and the he and the she. I am just a person and you are just a person and here we are. And baby, you need to get in this whirlpool or you need to get out of it."
"Transparent" is available on Amazon under Prime Instant video. However, it should come to Amazon Instant Video soon.