Campus mice scramble for housing amidst One Simmons construction 
April 1, 2021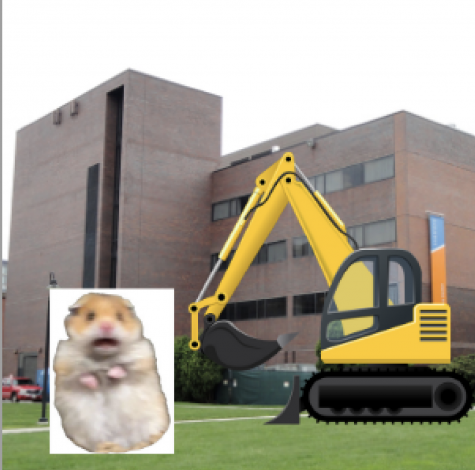 With the One Simmons construction project in full gear, "the mice situation is probably going to get worse," said the Vice President of the Dean of the Department of Associates, Trouble and Fun.
During times of construction, mice are disrupted causing them to move around.  With the demolition of the Park Science Center scheduled for phase two of the project, "there will be a mouse exodus," according to University officials. 
In addition to the rendered drawings of the new Living and Learning Center, Simmons University provided the Scream with video renditions of  the "mouse exodus." 
https://www.youtube.com/watch?v=SYc8kmDxsMc
Renditions of the "mouse exodus" courtesy of Simmons University in collaboration with Disney Pixar.
"We are trying to figure out where to go next," said Big Mike, commander of the pack of mice who currently resides in a chemistry lab closet. "The rats don't want us in Allston, and Simmons doesn't want us here. It's a really tricky situation."
Big Tony, the giant rat of Allston that makes all of the rules did not respond to multiple requests for comment, however the rats of Park Drive were able to provide the Scream with this exclusive footage.
While the campus mice still search for a permanent home before the Park Science Building is demolished, with classes currently remote, the Lefavour mice, Main College Building mice, and the Park Science Mice are all currently residing in the salad bar containers in the Fens.