BREAKING: Leadership Recognition Ceremony to be pre-recorded amidst ongoing student protests
The Student Government Association (SGA) announced tonight night via email that tomorrow's (Wed, April 23) Leadership Recognition Ceremony will no longer be live, and will be pre-recorded. 
"It has been brought to our attention that students were interested in voicing their concerns surrounding dining hall staff during the initially planned live LRC," the email read. "To adequately recognize student accomplishments, we have decided that this year's Leadership Recognition Ceremony will be sent out via recording."
The announcement from SGA comes as student protesters were planning to occupy the annual ceremony in order to, "demand that Simmons and Aramark support their dining workers," according to the "CRASH THE LEADERSHIP RECOGNITION CEREMONY"  Facebook event page. The event now reads "canceled."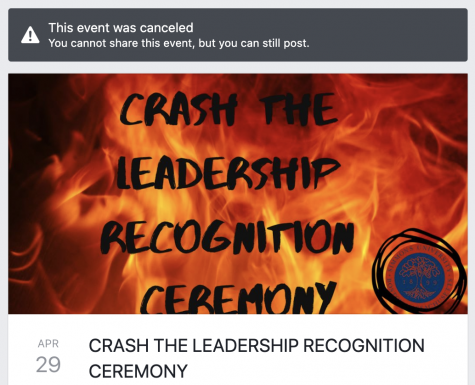 The occupation plan as detailed on the event page included bringing "signs addressed to University President Helen Drinan, uplifting the demands of dining workers" adding that "with enough people in attendance, our message will not be ignored."
This protest comes a week after students hosted a phone bank to demand full pay and benefits for Simmons dining staff. Before SGA's announcement, one of the organizers of both protests, Güiro Prieto Avilés, told the Voice that the occupation of the Leadership Recognition Ceremony was, "in a way," a follow up to the phone bank. 
"We (student protesters) are expecting to escalate the pressure and ensure that the right people hear us," said Prieto Avilés.
At the end of their email, SGA reminded students of the community meeting set to take place on Friday with President Helen Drinan.
"We encourage students to attend to voice their needs and concerns with administrators," the email read.