How COVID-19 is changing Boston's opioid epidemic
As COVID-19 cases rise, workers on the frontlines of Boston's opioid epidemic share concerns about an already vulnerable population—drug users and people recovering from substance use disorders.
Brendan Little is a policy director at Boston's Office of Recovery Services, an office created by Mayor Marty Walsh in 2015 to assist individuals struggling with substance use disorders and organize harm reduction resources. Little said that while the office's services—including the community engagement center, needle exchange program, and residential treatment centers—are still running, COVID-19 has created new challenges for him and his coworkers.
"It's affected us pretty much as it's affected everyone working directly with high-risk or vulnerable populations," Little said. "The staff are as amazing as they always are, as resilient as they always are, but it's just an additional barrier, and some of the people that are most affected by this are people who are already vulnerable in the first place." 
The three city-run residential programs are now screening patients for COVID-19 upon entry and regularly during their stays, and outpatient programs are now conducted via telephone. The office has also collaborated with Healthcare for the Homeless to set up a tent encampment at 112 South Hampton St. The community engagement center, AHOPE, has created an additional outdoor space, with markers on the ground to encourage social distancing.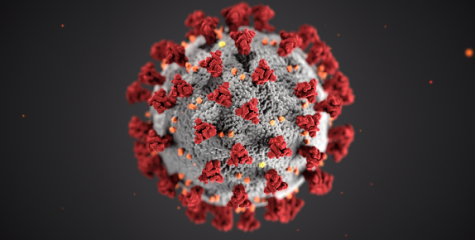 Little believes that although workers in his office are facing unforeseen challenges, they are well equipped to deal with difficult circumstances. "Our population, our staff, are used to dealing with complex epidemics. They're used to dealing with really complex, tragic issues so because of that, they have the emotional durability and expertise to be able to help people who are struggling."
Nicole Dellerario, a counselor at a Boston methadone clinic, is no longer seeing patients face-to-face, and instead conducts sessions over the phone. "The transition from in-person sessions to phone sessions is a big one because, first of all, some people don't have phones."
Dellerario, who graduated with a masters degree in social work from Simmons University in 2019, said that even for patients who do have phones, it has been difficult to conduct her regular assessments without physically seeing them. "Usually, when someone comes in and looks sick, that's concerning and I can inquire about that or call a nurse in. Instead, I'm locked in my office making phone calls."
Boston's methadone clinics have increased their prescriptions of take-home methadone doses, which allow patients to take the opioid-blocking medication without having to visit the clinic every day. Dellerario said that patients at her clinic who maintain clean drug screens are usually allowed to take home up to six doses, and are now taking up to twenty-nine doses to limit traffic at the clinic. 
At Dellerario's clinic, patients who are high risk for COVID-19 — such as those with heart and lung conditions — and are currently using drugs are being considered for take-home doses on an individual basis. Patients who are homeless are not eligible for take-home bottles, and must continue to visit the clinic every day.
For Marc Piro, a community health worker at an outreach program in Boston, the virus has significantly impacted the physical location and complexity of his job. His organization has consolidated to one office on Massachusetts Avenue near Boston Medical Center, where he and his coworkers provide clean equipment such as syringes, pipes, and hygiene products, to drug users in the area. 
One barrier Piro is facing is the sudden displacement of the population his organization assists. "Something we noticed is that certain places people are hanging out are shifting–we used to know where clients were, but now everything has been so limited that it's hard to find clients." Piro said he is grateful that Governor Charlie Baker has decided encampments will not be broken up at this time, allowing outreach workers to more easily locate homeless clients. 
When Piro visits his clients, he encourages them to stay within their own groups to promote social distancing, and, now more than ever, urges them to avoid sharing equipment such as pipes and cigarettes. "For safety reasons, we don't want people being alone, but we want people to stay within their own groups." Piro and other outreach workers encourage their clients to take thoughtful hygiene and virus prevention precautions, but also recognize drug users are still facing the risk of overdose.
Leave a Comment