Gwen Ifill, a Name to Remember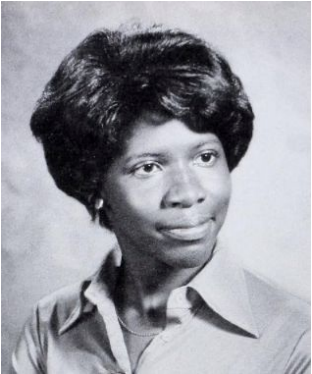 Simmons University unveiled the Gwen Ifill College of Media, Arts, and Humanities this fall in commemoration of their most distinguished alumna. As one of four new colleges opened within the school, the program is among the first in the nation to be named after a black journalist. As a groundbreaking newscaster and role model for women of color, Ifill has become a memorable face for the last generation, however to many Simmons' students, the woman whose name graces the walls of their school is an unknown figure.
"I've never heard of her," replied a Simmons freshman, "A television show host, right?" answered Simmons nursing student, Kat. Sophomore Moraya said, "wasn't she a newscaster or something?"
Or something. Dean of the Ifill College, Brian Norman, described her as "a model of black excellence." From the beginning of her journalism career in Simmons' classrooms, to the PBS news desks of Washington D.C, Ifill devoted her entire life towards bringing honest and raw information to millions of Americans everyday.
"I remember watching Gwen on the television and hearing her on the radio, she was so passionate and professional at the same time, she was one of my favorites," remarked Simmons Italian Professor Daniela Fagnani.
Ifill was born in September of 1955 to Barbadian mother and Panamanian father, Eleanor and Urcille Ifill. "I decided very early on that I wanted to be a journalist, I was probably nine years old," said Ifill when asked about growing up in her household, "we watched the news first thing in the morning, we got afternoon papers at our house […] as a result I was always exposed." Due to her father's minister position, Ifill's family moved several times within subsidized housing, a topic that would later influence her political interests. Eventually settling in Springfield, Massachusetts, Ifill attended Classical High School.
After graduating high school in 1973, Ifill entered Simmons College, which she said during 2009 commencement speech, prepared her "so well for the choices I would have to make in life." In college, Ifill served as editor of the Vantage Point and chief editor for the Little Black Book, a senior farewell booklet dedicated to the art, writings, and future plans of the senior class members of color. "Sisters at Simmons are a family with a common bond derived from our blackness," she wrote in her senior class' Little Black Book introduction. Beyond her published contributions at Simmons, Gwen was a member of the Black Students Organization and the Simmons Chorale. She also acquired an internship at the Boston Herald-American during her junior year, working as a photo assistant and copy-aide. "At the paper, they had never seen anything like me. I was a black college girl in Boston," Ifill recalled in a Washington Post interview with Cathy Areu, "I came to work one day and found a note, apparently for me, on my work space that said "N****r, go home." Horrified at the incident, Ifill's superiors at the Herald offered her a job upon graduation in 1977.
Attributing much of her career success to Simmons' faculty, Ifill often discussed beloved mentor and Simmons journalism professor, Alden Poole during her interviews. "He assumed there were possibilities for me. He saw it in me. And didn't say no." Poole was a newspaperman himself, and spent many of his Simmons classes telling students like Ifill, stories from the newsroom, "it's not clear that he taught us a thing about journalism, but he taught me to love journalism."
After working at the Herald for three years, Ifill moved south and took a job with the Baltimore Sun where she expanded her reporting to include politics. "My job here is challenging and keeps me incredibly busy, but I'm happy to be doing what I trained for and what I'd like to do," said Ifill in a Simmons reunion letter. By 1994, Ifill had worked at the Washington Post, the New York Times and NBC News.
In 1999, Ifill became moderator of PBS Washington Week, making her the first African American to host a show on national television. "We promise you three things: smart conversation, hands-on reporting, and the same fair and lively analysis you've come to expect from us on Friday nights for 33 years," announced Ifill in closing her first episode. Ifill became the first African American to moderate a Vice Presidential Debate in 2004 between nominees Dick Cheney and John Edwards, and again in 2008 between Joe Biden and Sarah Palin. Adding to her multitude of accolades, Ifill received the 2008 Peabody Award, the 2009 First Amendment Award, induction to the National Association of Black Journalists Hall of Fame in 2012 and over 20 honorary doctorates worldwide.
Then in 2013, Ifill and her colleague, Judy Woodruff, became the first female duo to co-anchor a national news program in the United States on PBS NewsHour. "We picked the two people who were strongest," said CEO of PBS, Paula Kerger. "Gwen and I love working together and appreciate the trust viewers put in the PBS NewsHour," said Woodruff after the announcement. Ifill added, "we've successfully worked side-by-side for many years covering conventions, elections and countless other news events. We make a great team."
Ifill and Woodruff maintained a strong friendship, visible on and off camera right up until Ifill's death in November of 2016 as a result of endometrial cancer. Gwen's brother, Roberto Ifill commended the school on their decision to honor his sister in a statement, "Simmons was a launching pad for Gwen and prepared her well. My sister leveraged her education to excel as a liberally educated, consummate professional. She graduated thoroughly grounded in the liberal arts and sciences, and well-prepared professionally to embark on her journalism career, and it all started at Simmons."