Professor Spotlight: Wanda Torres Gregory
Her favorite hobby is gardening. "Right now, I have butterfly bushes and they really do attract butterflies, so I get a kick out of watching the animals."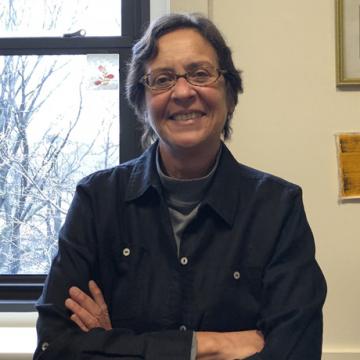 When you think of the greatest, most influential philosophers, who comes to mind?
Okay, are most of them men? Probably.Google is biased, too. When you search "famous philosophers," the search engine lists names like Socrates, Kant, and Descartes long before suggesting Beauvoir and Wollstonecraft.
Mainstream conversation has thankfully shifted in the past few years to discuss how to support women and other marginalized identities in traditionally male-dominated fields like science, technology, engineering, and math. However, philosophy isn't often included.
The Department Chair of Philosophy at Simmons, Wanda Torres Gregory, is familiar with these obstacles. She described an early career accomplishment as being the first professor's assistant in logic courses at the University of Puerto Rico. "There weren't many women," she said in an in-person interview. "Most of the time, in the logic classes, I was the only woman. I experienced being ignored, ostracized." 
Because of these personal experiences, as well as the topic's larger role in feminist struggles, Symbolic Logic is her favorite course to teach.
In 2001, Torres Gregory received the Simmons University (then Simmons College) Award for Excellence in Teaching. 
Before pursuing philosophy, Torres Gregory graduated high school at age 16. Although she attended college, she dropped out to serve in the Air Force. During her four years of service, she was an emergency medical technician stationed in Spain. "That was so long ago that I don't think I could save anybody's life anymore," she joked.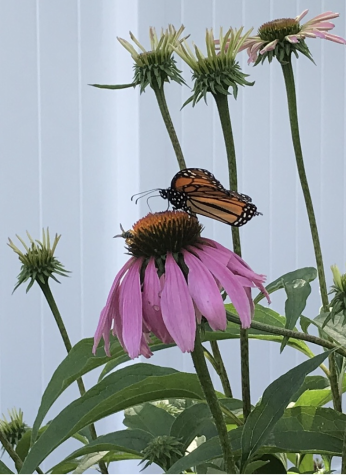 Spain is where she discovered her love of philosophy. "While I was doing the ER, one of the doctors there who was like my cultural mentor would recommend philosophy texts to me." After her service, she received a degree in political science, but she realized philosophy was what she really wanted through her classes, she told the Voice.
She went on to complete her Ph.D. in Philosophy at Boston University. When she began the program, she was initially interested in the analytic side of philosophy, which includes logic and the philosophy of mathematics and science. Torres Gregory explained that there is also the continental side of philosophy, which refers to the traditions outside of analytic thought, particularly those that developed in continental Europe in the second half of the 20th century. The continental philosopher who caught her interest most was Martin Heidegger and his saying "Language speaks."
Outside of work, Torres Gregory is a self-proclaimed foreign film buff. She enjoys using her summers to work on her research projects.
Her favorite hobby is gardening. "Right now, I have butterfly bushes and they really do attract butterflies, so I get a kick out of watching the animals." She shared that students may be surprised to hear that she has a long history of being a bird whisperer.
Professor Torres Gregory is an integral part of the Simmons community, guiding students in their pursuit of answers to life's big questions.