Simmons announces plans for a more diverse athletics program
April 1, 2021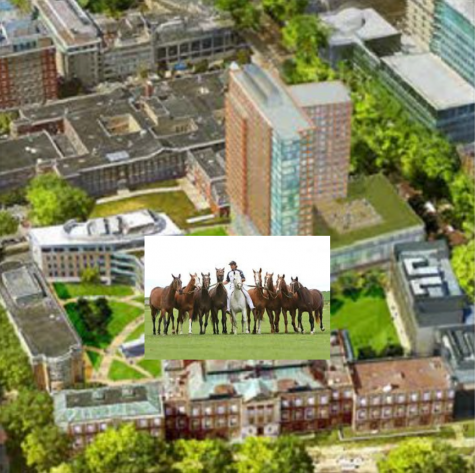 Nearly two years after the Simmons basketball team was unexpectedly cut, the athletics department has announced the instatement of a polo team. 
A statement from the athletics department, written by a spokesperson for the university, explained that "the addition of polo team is part of Simmons' commitment to becoming the most inclusive and diverse campus in New England."
"The investment is a wise one to make," said department administrators about program costs including the purchase of 24 polo ponies, equine transportation, grooming, veterinary appointments, and stable fees.
When asked about the price breakdown of each sport at Simmons, the university spokesperson said that the information "is not meant for general distribution." The same response was given to the Scream in April 2019 when the removal of the basketball program was partially attributed to being the most expensive sport to run that year.
Polo is not an NCAA sport, and the president of the Great Northeast Athletic Conference (GNAC,) which Simmons is a part of, said "we don't know what they're doing over there at Simmons." 
"We've decided to let it be," said the president. 
It is still unclear as to where the polo ponies will be kept, and where the Simmons University Polo team will practice and compete. However, there have been anonymous tips sent into the Voice saying that there have been discussions within the administration about the possible use of the rooftop green space planned for the Living and Learning Center, or Fenway Park.