Simmons student slammed by Texas winter storm
One week ago on Sunday, February 14, a winter storm brought Texas to its knees. Five days after the snow began to fall, Simmons senior Eva Lynch told the Voice about what she witnessed and experienced in the rare Texas snowfall.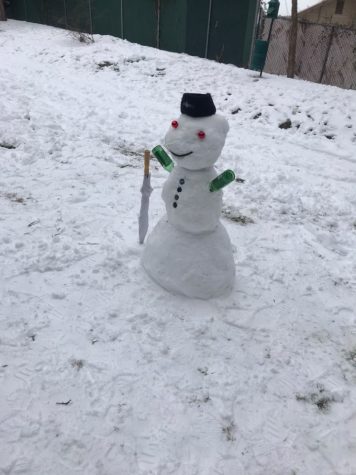 When the flakes started to fall on Sunday night, Simmons senior Eva Lynch, her partner and her roommate decided it would be fun to go outside in the rare Texas snowstorm.
After rolling around in the snow, soaked and freezing, Lynch went inside her Austin apartment to warm up with a shower. Just as she reached for the handle to turn on the water, the apartment went dark.
Five days after the snow started, she was staying nearby at her mother's house in Austin and hadn't been to her own apartment in days. Lynch's mother never lost power because her house is on the same power grid as a hospital which maintains power during blackouts. Their water was shut off, with water treatment plants failing across the state. To cook meals, her family boiled water from a bathtub they filled up before the water shut off.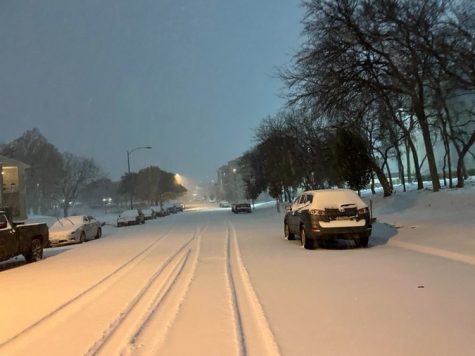 The snow, which is a familiar scene on Simmons' campus in Boston, took Texas by surprise. Lynch estimated 7 inches of the powder fell in her area, with temperatures plunging below freezing across the state. 4.5 million households and businesses were without power on Monday. 
"Everyone's covered in head to toe in whatever they can find to put on, not that anyone really has winter clothes here," said Lynch. "I'm lucky because I have my stuff from Boston with me but, yeah, people are just wearing like eight layers of pajamas."
Lynch, a computer science major, missed three classes this week due to power outages. Even when she has power, she said the Wi-Fi can be unreliable, making it difficult to access the necessary study materials she needs to catch up on missed work or maintain a strong connection in Zoom classes. To further complicate things, her textbooks were back at her apartment. 
Lynch said that her professors were understanding, with one even emailing her resources on how to prevent carbon monoxide exposure. Cases of monoxide poisoning rose across the state as Texans scrambled to stay warm. 
"We aren't strangers to camping in 18 degrees," Lynch said of herself and her partner. But she noted it's different when you spend one planned night in the cold rather than being stuck in it for days.
Lynch said she has seen more aid from the Austin community than from her local government. She follows local mutual aid and political accounts on Instagram which have posted spreadsheets of local businesses that are offering aid, food, and warming shelters. She even knows someone who has created a warming space in his garage for stray cats trapped in the cold.  
"People have definitely been great. The city, not so much," said Lynch. "But what can I do when Texas as a whole just is a mess."
Since the conversation on Friday, Lynch has regained water and has checked on her apartment. She said her apartment has "no hot water or internet for the foreseeable future." The boil- water order is still in place. Temperatures across the state have reached into the 70s and snow is melting rapidly.  And though the snow is melting, at least 58 people died as a result of the storm. Officials say the true death toll won't be known for at least another 30 to 90 days.