A tale of three students: Simmons swing state voters describe the election through their eyes
"I never imagined the first time I would vote for president our nation would be in such a point of crisis."
They're all from different states, they all used different methods to vote, they're all voting in their first presidential election and they all voted for Biden. Three Simmons students give a glimpse into the tension and excitement of living in swing states in the days leading up to the election.
Abby McDonald 
"My zip code was the number one most donations to the Trump campaign in 2016. So my specific zip code is very Republican, but in my high school and around other areas you can definitely see a lot of different opinions," said McDonald, a first-year psychology major.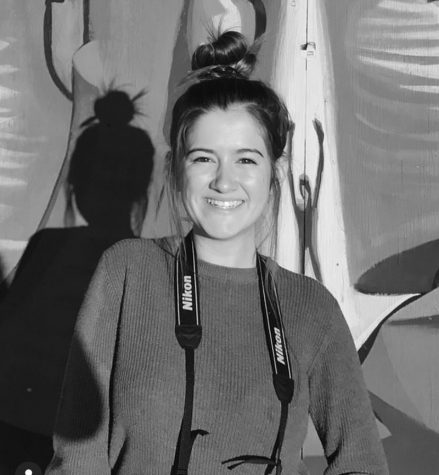 McDonald has lived in Scottsdale, Arizona for the past 10 years. This year, she was finally able to participate in her first presidential election. She voted by mail and checked an online database to confirm her ballot was counted. 
"I just felt so empowered because I've been politically active but haven't been able to vote in the past," McDonald said about her first time voting for president. "Even though, you know, it's just one voice, it still feels like I'm doing my part in our government."
Trump won Arizona's 11 electoral college votes in 2016 by just over four points, and won McDonald's county by 3.4 points. News website FiveThirtyEight focuses on statistical predictions of elections. The site favors Joe Biden to win Arizona.
Kelsey Benedict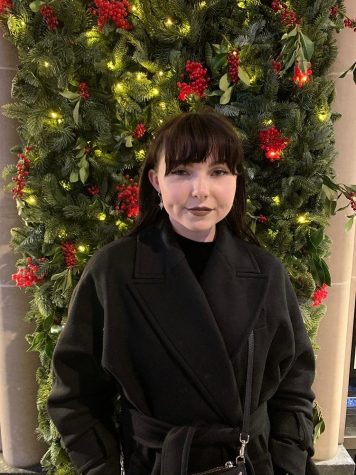 "Election season in Pennsylvania is tough. It's tough. There's always a lot of a lot of trying to sway each other, calls, ads, signs, a lot of disagreement," said Benedict, a senior graphic design major from Pittsburgh, Pennsylvania.
Benedict said she's noticed a lot of Biden signs in her area. "It gives me a lot of hope because in 2016 there were not really any Hillary signs out." She also noted seeing "Republicans for Biden" signs posted on lawns.
Benedict decided to vote in person this year. She said she felt most confident voting in person, and referenced the fires set in ballot boxes in recent days. Voting in person makes her feel like there is less of a chance that something could go wrong with her vote. 
Pennsylvania's 20 electoral college votes went to Donald Trump in the 2016 election. But in Allegheny County where Benedict lives, Hillary won the popular vote by over 16 points. FiveThirtyEight has Biden favored to win Pennsylvania this year. 
Kylie Collins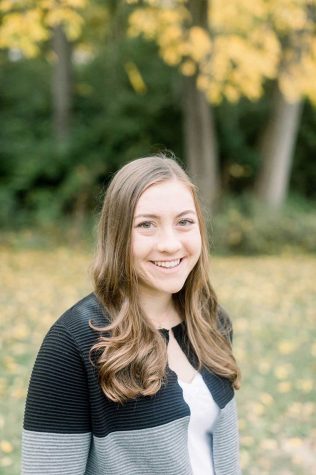 "I never imagined the first time I would vote for president our nation would be in such a point of crisis," said Collins, a second-year student in the political science and public policy 3+1 program. "And so I think everyone, regardless of who you support, says, like, this is a really important election, and it likely will alter the direction the country takes."
Collins is a native of Ohio and currently lives in an apartment with friends on Ohio State University's campus in Columbus. Living on OSU's campus, she's felt election season in a unique way.
"The voter registration deadline has passed, but prior to that you could not make it from one side of the campus to the other without having at least one person talk to you about making sure you are registered to vote and that you had a plan to vote."
Collins voted absentee, her mom dropped her absentee ballot off at her county's Board of Elections. She described voting in her first presidential election as "heavy." 
She lives in Franklin County, where Clinton won the popular vote by over 25 points in 2016. Statewide, Ohio's 18 electoral votes went to Donald Trump, where he beat Clinton by 8.6 points.  FiveThirtyEight has Trump slightly favored to win Ohio this year.