Art persists part III: growth as artists
"Art persists" is a three-part series highlighting the challenges and successes of Simmons art students since going remote.
Despite art students having varying experiences with their workspace, materials, and connections with professors, there is one thing that the art students featured in the Voice's series "Art persists" have in common. In some way or another, they say they have grown as artists. 
Allison "Cherry" Isaksen said that their content has changed because they have to learn to work with what they have available to them. They are focusing on drawing, something that they don't normally do, because the supplies they have available consist of glue, mixed media paper and colored pencils.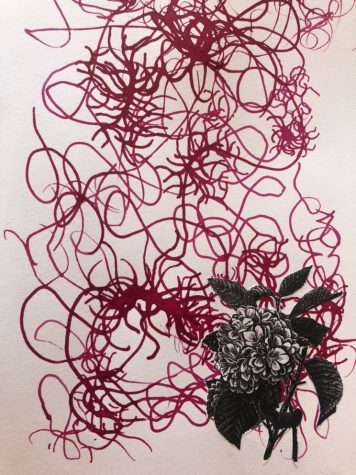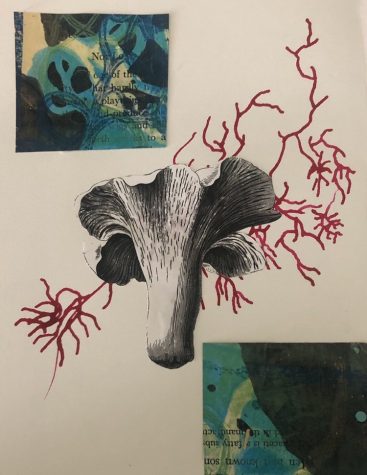 Although feeling a bit of an "artist's block" because she is unable to develop some technical photography skills, senior Frances Cava Humphrey said that "being forced to try different things has definitely opened me up to what art can be made of."
Exploring media outside of their "usual," is senior Devin Guild, who says that collaging is their "medium of the moment." They post their creations on Instagram, @collage_compilation, and said that they want people to "understand the accessibility of collage."
Although they would still be collaging for their bookmaking class if it weren't for COVID-19, Guild said that now since they have more time, it's become something that they do for themselves. "I love it because it's a puzzle, a puzzle that doesn't have any correct finish or fit."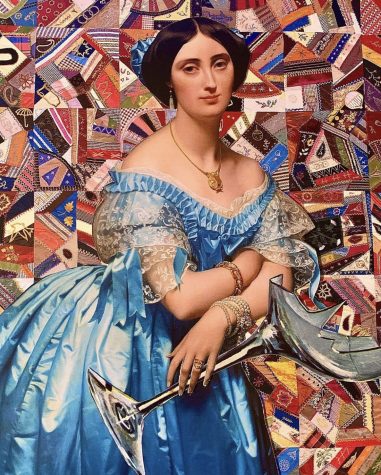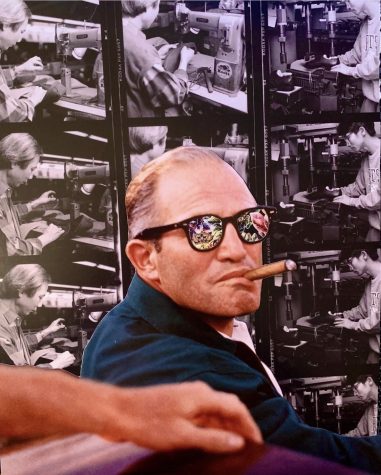 By looking to other artist's work for inspiration, junior Steffi Gaehde says they have been able to further explore their own creative style, along with Guild turning to social media to share their work (@seeds_of_grapes on Instagram.)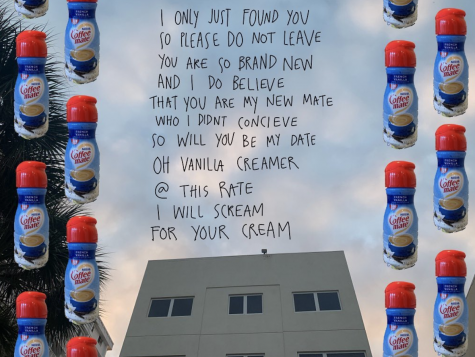 "There's definitely something to be said for forced creativity," art professor Popinchalk told the Voice in an email statement. "Knowing that you can make something wonderful with what's around you is empowering and fun.  In my opinion, art making is all about problem solving."  
Click here for part I: getting creative and part II: relationships and equity.