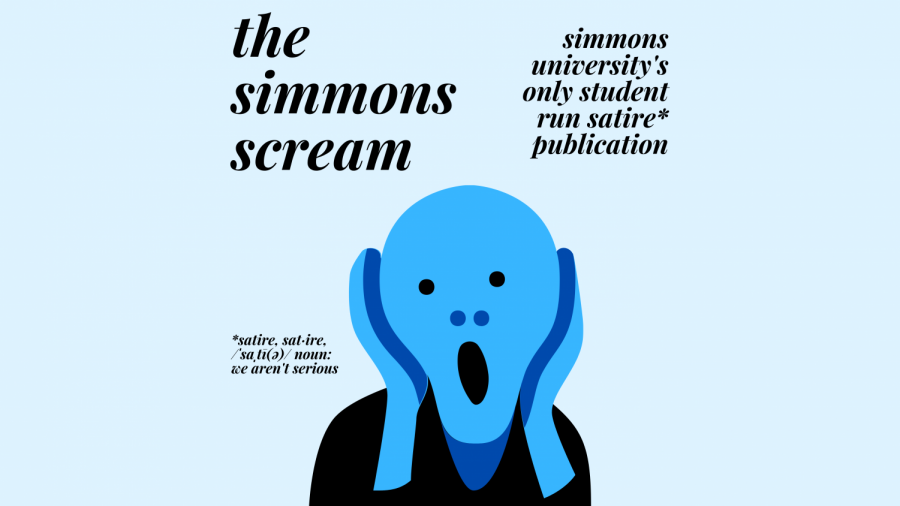 A letter from the editor,
To celebrate April 1 at the Voice, we decided to debut her new sister publication: The Simmons Scream, Simmons' student-run satire publication.
Our writers and editors at the Voice work tirelessly every day to keep our community up-to-date and informed on all things Simmons. We pride ourselves on our outstanding, accurate and award winning journalism. However, the Scream gives us a chance to let our hair down and flex our satirical muscles!
Please note that as this is a satire publication, the stories in the Scream are not meant to be taken seriously.
All of these stories are written honestly, but in the spirit of a good laugh. If you feel a story has gone too far, please don't hesitate to send us a complaint, and we will immediately put it in our circular file. (I'm sorry, I couldn't resist. Seriously though, email voice@simmons.edu with any concerns.)
We hope you have as much fun reading the Scream as we did putting it together!
Wishing you all a very happy April Fools Day,
Sarah Carlon
Editor-in-Chief of the Voice