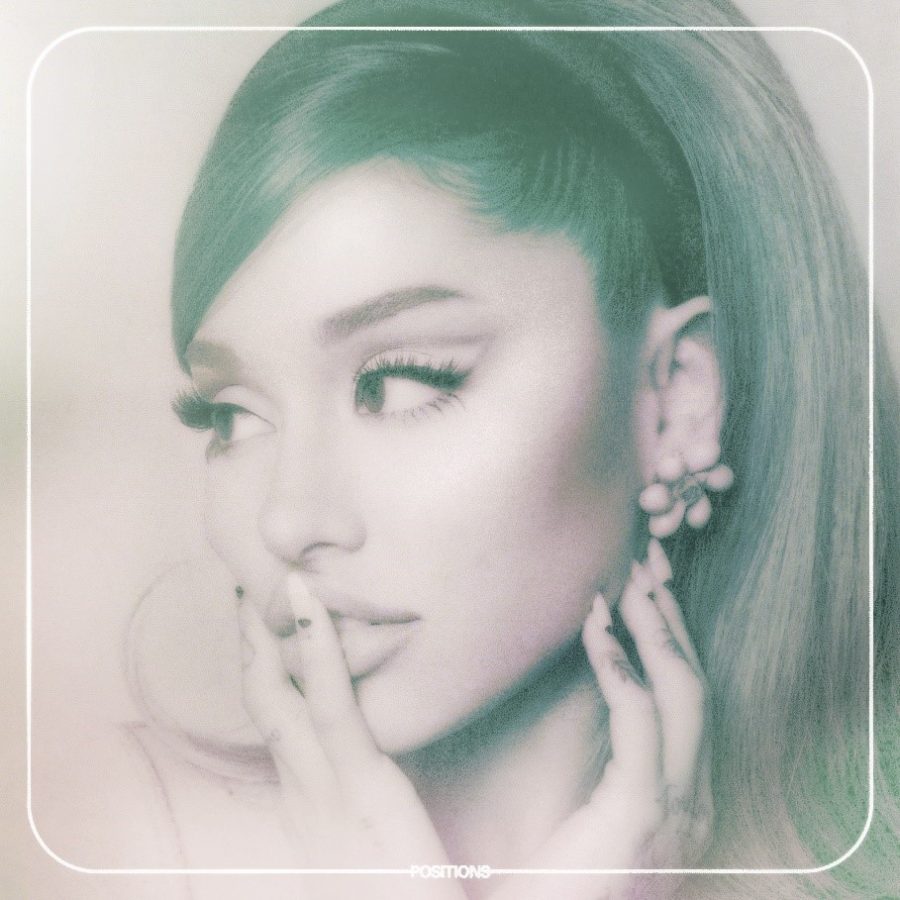 While the past several months may have some feeling hopeless about missed opportunities due to stay-at-home orders, pop star Ariana Grande used the extra time to her advantage to create her sixth album, "Positions," released on Friday, October 30th.
A different tone from her mournful fifth album, "thank u, next" (released in 2019), "Positions" brings out a lighthearted, playful, and highly sexual spirit that we have not seen from Grande since her 2018 album, "Sweetener." "Thank u, next" revealed a grieving Grande following the death of ex-boyfriend rapper Mac Miller, a broken engagement with SNL cast member Pete Davidson, and a deadly terrorist bombing at her Manchester concert. "Positions" shows the complete opposite. Without a sad song in sight, this album is a positivity-filled banger.
Though categorized under the "Pop" genre on iTunes, a majority of the 14 tracks on "Positions" scream 90's R&B and funk. The eighth track, "my hair", displays this refreshingly new funky vibe of Grande's. Easily one the most captivating songs on the album, the singer outdid herself by using a major-sounding tune over a minor chord progression to create a "badass" and flirtatious vibe. Grande also brings her best vocal ability to the track, showing off her whistle tones for an entire chorus near the closing of the song.
Interesting musical elements that separates "Positions" from average "bubble-gum" pop music can be found in most songs on the album; "off the table" gives us fast triplets over a slow, ballad-like tempo, and "shut up" incorporates a delightful chromatic instrumental phrase in the chorus. Grande also uses more originality in this album, rather than sampling tunes as she did in previous releases, like "7 rings" and "goodnight n go." The singer's diction has also significantly improved, making her lyrics easier to understand.
"Positions" seems like a game-changer for Ariana Grande. Grande seems to be reinventing herself and healing from her past traumas. "34+35" shows a deeply witty and humorous attitude from the singer, "pov" tells of her commitment to journey of self love and respect, and "just like magic" shows an all-around confident woman both in her work and her personal life. After facing hardships, this entire album shows both a shift in character and in musical style, an uplifting growth that we hope to see continue in the future.