We need to talk about Lizzie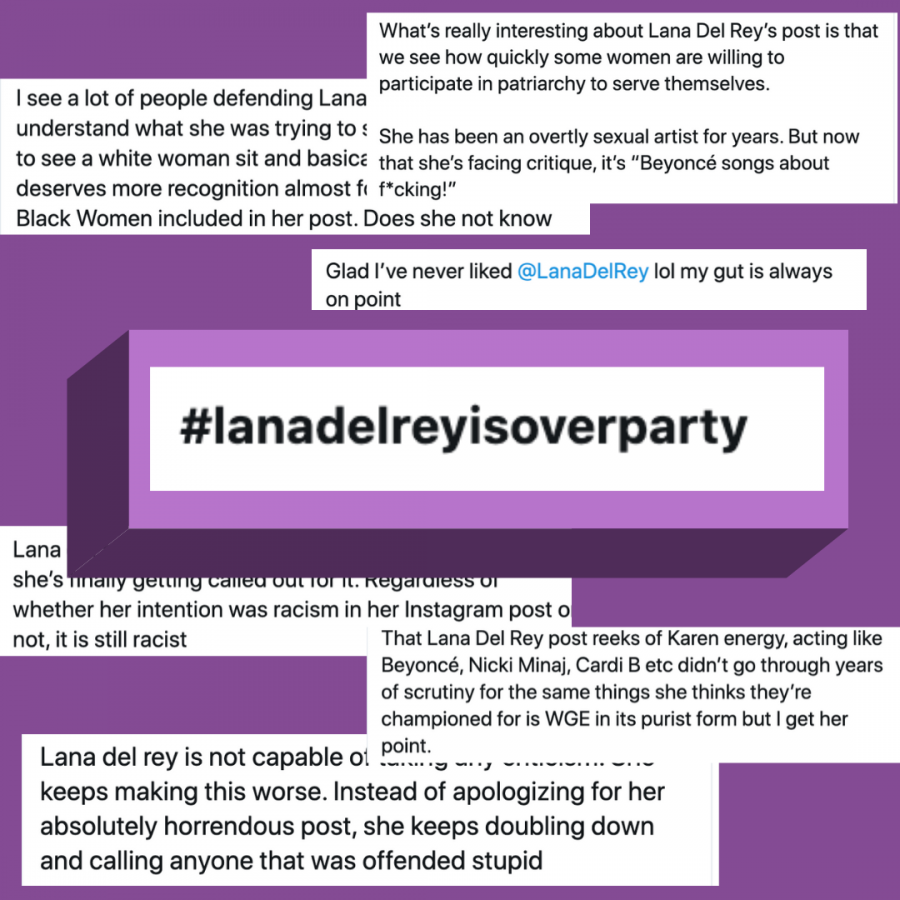 Kait Smith, Contributing Writer
May 24, 2020
2016 was a hard year to be a Beyoncé fan. She had always been at the center of harsh criticism. When she released her world-stopping "Self-Titled" album in 2014, many think-pieces were written about her sexually liberated lyrics and stage presence, including by self-proclaimed feminist Chimamanda Ngozi Adichie who was featured on and profited from the song "***Flawless." Tabloids called her "trashy" and media outlets criticized her for seemingly every performance and stage outfit. Even Beyoncé's pregnancy with first child Blue Ivy Carter was, (and still is,) subject to scrutiny.
But in 2016, the misogynoir seemed to amplify tenfold as Beyoncé released the single "Formation," and then the visual album "Lemonade." After the release of the stand-alone music video for Formation, featuring a young black boy in a hoodie dancing in front of a wall with the words "stop shooting us" scrawled upon them, and then the Superbowl Halftime Show, it seemed as if the only people not lobbing racist shots at Beyoncé was the "Beyhive," the name given to the most loyal, (and intense,) fans of Bey. 
It got to the point where Beyoncé and her team had to hire private security at select venues for her Formation World Tour, as she had been labeled "anti-cop" for her views and was being protested against by security. Police officers from the cities she visited planned to protest outside the venues while she performed.
What also hurt, as someone who has followed Beyoncé's career since her uh-oh days, was the astounding lack of credit the artist received for her masterful blend of genres and storytelling through not only the movie aspect of "Lemonade," but the album itself. Even the 2016 Album of the Year recipient, Adele, knew that she was standing where Beyoncé should have been, and dedicated the award to her. Beyoncé was accused of trying to "play the system" by the Grammy committee. Committee member/artist Santana even going as far as to question Beyoncé's credibility as a "real artist" due to the sex appeal she has taken control of.
Now, this piece isn't about Beyoncé. It really isn't.
I just wanted to quickly paint a (very small!) picture of the kind of criticism a Black woman in the music industry receives while trying to create her art. This is actually about Elizabeth Woolridge Grant, known to most as Lana Del Ray.
On May 21, Lana took to her Instagram with an essay expressing her frustration with her treatment by the industry and the general public. She began the essay by calling out several top female artists such as Doja Cat and Nicki Minaj, who currently hold the number 1 position on the Billboard Hot 100 for their remix of Doja's "Say So"; Beyoncé, who is also top 10 along with rapper Megan Thee Stallion for their remix of Megan's "Savage"; Cardi B, Camila Cabello, Kehlani, and Ariana Grande. All top-charting artists, mostly women of color.
Lana's critique is that each of these artists have, "had number ones with songs about being sexy, wearing no clothes…[and] cheating…," and yet somehow, she still feels as though she has received an extensive amount of criticism juxtaposed to these artists and their careers. Lana is sick of people accusing her of "glamorizing abuse" when she feels as though she's just writing about her experience and the experiences of others. Lana goes on to make clear that she's "not a feminist" (clearly), however she feels as though there needs to be "…a place in feminism for women who look and act like [her]."
The first thing that rubbed me the wrong way was the obvious martyrdom going on here. Why can all of these women talk about being sexually liberated, but when Lana does it, she gets lampooned? There's a heavy implication in the essay that where these women's sexuality has aided them in their success, Lana's has inhibited her. However, this list she has put together is ironically filled with women who have received some of the heaviest and most constant criticism I've seen since they've come out.
Minaj, Doja, and Cardi B have all been heavily criticized for being overtly sexual and "aggressive." I very vividly remember the hate Minaj experiencing after releasing her hit "Anaconda." Ariana Grande spent a month receiving death threats because of the passing of an ex of hers. Beyoncé sneezes and there are think pieces about why her sneeze was problematic ("Am I the only person that thinks Rihanna sneezes better anyways?"). Women in the music industry, particularly Black women (as the majority of Lana's list is comprised of them) have always spent their careers under a microscope, with the general public waiting to criticize their every move. There's no line that women in the industry are able to walk without angering someone.
Now, the sentiment of feminism not making space for a "woman like Lana" confused me greatly, (and also made me roll my eyes so hard I feared they might snap off my optic nerve.) Why would you want a seat at a table you claim to want no part of? But besides that, the feminist movement has always made room for the type of woman Lana goes on to describe. In fact, society has always made room for the type of woman Lana described.
Lana is a white, rich, cishet woman who has never needed to grapple with the intersection of her identities. She has been able to live her life free from the criticism being a woman of color, a queer woman, or a woman who doesn't conform to societal standards of beauty brings. There has always been a seat for Lana at the feminist table, which again, I stress is a seat she supposedly doesn't want.
Nicki Minaj or Beyoncé brand of expression does not move the goal post in a way that inhibits Lana's success. What really rubbed the wrong way was Lana's white-bread genre of feminism equating the success of these women of color, (and Ariana,) equaling the inhibition of her own. There's a silent implication that these women have had it easy, perhaps even achieving success by "showing off their bodies," and embracing their sexuality, which to me is wildly untrue and seeped in the racialized over-sexualization women of color, particularly Black women. Lana "clarified" in later comments in the post (which also leads me to suggest hiring a PR team,) that she "was not talking about race," which is often the stance taken by racists when they're trying to prove they're not racist; and when she said "woman that looked like [her]" she meant demure and shy. I think no matter what, this is about race. However, as Black women are often labeled angry and loud, so separating yourself by saying you're "shy and quiet" intrinsically enforces these harmful stereotypes. Also, the addition of Ariana Grande seems like a grab at diversity, as everything I know about her would suggest she fits this image Lana is describing.
Overall, it seemed as though Lana is mostly disappointed about her inability to chart within the top 10 on the Billboard Hot 100 chart. However, the attribution of this to the hard work of more successful female artists, even if not explicitly expressed, is not creating the barriers to success Lana faces. Modern feminism has worked hard to create many faces, allowing for both the uplifting of those that choose to express and control their sexuality and of those that choose to practice modesty. The systems in place are what inhibits women in this industry from reaching their deserved success and have created the need for the thick skin the women listed by Lana have had to grow towards their unfair criticism.
In short, this is all to say that what Lana sees as no room for her in the movement is really just the exposure of the many cracks in the foundation of the white "feminism" women like Lana practice.