Students stuck without belongings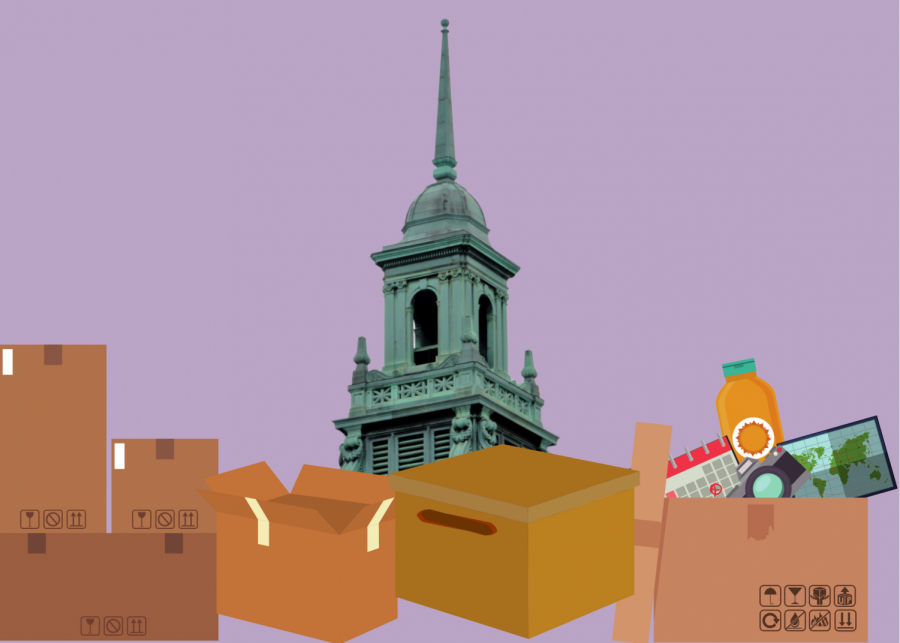 Kat McCully, Contributing Writer
May 15, 2020
On March 12, all Simmons students were asked to move their belongings out of their dorms for the remainder of the semester due to COVID-19, but according to Alison Williams, an administrative assistant in the office of residence life, over 70 students were unable to move their personal belongings out of their dorms. 
Williams said these students' belongings are now in Olympia Storage Units. Olympia's staff packed up students' belongings in boxes and took them to their respective storage units, as directed by Simmons' office of residence life, according to Williams. 
Most were unable to move out due to being out-of-state students, with many living across the country and wanting to avoid the risks involved with getting on an airplane. Many other students were unable to move out due to mandates issued by their state or city that did not allow them to leave. Other students and their families felt it would be safer to leave their belongings until fall. 
One student, Krissy Lloyd, a sophomore from Tampa, said her family and her came to the conclusion during the extended spring break that flying on an airplane was too unsafe due to COVID-19. Therefore, Lloyd had her friends enter her room to mail her some of her valuables– like her medicine, her passport, and money. Lloyd felt uncomfortable having strangers go into her room to move her belongings. 
Morgan Weeg, a senior from Arizona agreed that having strangers touch and move her belongings was unsettling. Like Lloyd, Weeg had friends enter her room to ship some of her valuables to her through mail. "It feels weird even having friends or people I knew going into my room, but there was no other option so I just had to be okay with it," Weeg said.
As a senior, Weeg was unsure how and when she would get her belongings as she will not be returning to Boston in the fall. "I honestly don't even know where my stuff is," Weeg said. 
She thought her stuff was on campus, but was unaware of details. When referring to where her belongings were and who moved them out she said, "Those were things that were not really answered but also not asked on my part. Frankly with everything going on, my stuff being not with me was the last thing on my priority list."
Williams stated that seniors' belongings were located on campus in the basement of one of the residence halls. This was to accommodate the fact that they will not be returning to campus in the fall and therefore may need to retrieve their belongings sooner. 
All of the students' belongings, including seniors, were packed, loaded, transferred, and stored by Olympia, Williams said. "They boxed what we told them to box, and put it where we told them to put it," she said.
According to Williams, students have multiple options as to how they may retrieve their belongings. They can have their belongings shipped to them, but there is a cost per item. Or they can wait until the fall when Simmons will pay for their belongings to be transferred back to campus. Williams assured that no one will pay more than their housing deposit, but will instead pay the smaller amount.
Williams said it was very difficult for the Office of ResidenceLife to stay on top of all the changes happening, and were working long hours to keep up. 
The office had staff members on the front line taking keys, coordinating move-outs, going through rooms making sure they were vacant, determining proxies if a student was unable to personally pick up their belongings, and communicating and directing Olympia, along with various other tasks and responsibilities. 
Williams and Amelia McConnel, the director of Residence Life, were quarantined and working remotely at this time, managing spreadsheets, working with deadlines from upper administration, sending out and replying to emails, keeping track of all student affairs, paying for students' plane tickets, and communicating with Olympia Storage. She referred to the whole process as "a logistical nightmare." 
According to Williams, the Office of Residence Life worked hard to "try and not let anything fall through the cracks," but also recognized that "in a crisis situation there's only so much you can do," especially when information about the virus was "evolving almost by the hour."
Weeg recognized that Residence Life was "swamped with emails" but appreciated that they were fairly quick at replying.. She went on to say, "There were good moments and challenging moments but I was trying to be as flexible as possible in understanding that it's just as challenging for them as it is for me."
Williams was grateful that students were so understanding during this difficult time. "There was this atmosphere of people taking care of each other and caring about each other's wellbeing and safety and just being really thoughtful and flexible" she said.
Williams additionally recognized the struggle this has been for students. "This uprooted their entire lives and that's no one's fault, but it's a situation that's really difficult and really traumatic for a lot of people, and people were very flexible given the situation, and kind of made it work and showed a lot of strength and resilience."
Lloyd and Weeg were both understanding and recognized the struggles that the office of Residence Life faced.
Williams hopes that students will continue to reach out to them. "We're a small department so we're trying to get back to students as quickly as we can and we want to make sure they come to us with questions and concerns. We're happy to set up meetings and make sure they're heard and try to help to the best extent of our ability."