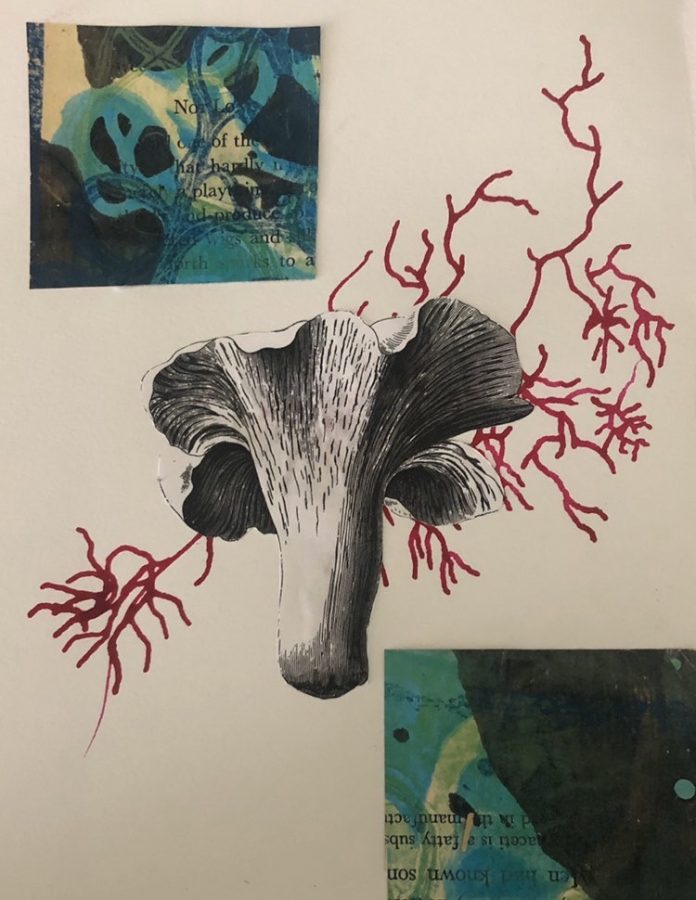 With classes now remote due to the pandemic, art students are navigating their relationships with professors, while professors grapple to make studio/lab classes as accessible as possible.
Senior arts administration and art History double major, Frances Cava Humphrey said that she's grateful for the relationships that she has with professors in the art department, and was grateful for them, "even before the pandemic hit." 
"I think the art department in general tries to create close relationships with their students. Just being as communicative and flexible and understanding as they are. For me, nothing has changed," Cava Humphrey noted.
Spending the "entirety" of their career at Simmons in the art studios on the fourth floor of the Main College Building, senior arts administration major, Devin Guild, said they've also built valuable relationships with their professors.
"I've had pretty much unlimited support," said Guild, explaining the workspace that was available to them while at Simmons, and the resources that came along through that.
Before leaving Boston when the pandemic hit, Guild was able to go to the academic campus to get their art supplies for their Artists Books class, taught by professor Helen Popinchalk. They said that they don't know how they'd be able to complete any of their work for the bookmaking course without having gone back for their supplies.
Although they say that their art "is not thriving as much" without the resources that they had at Simmons, or without active support from professors throughout their creative process, Guild says they feel lucky to be in the situation they are in. 
Some of Guild's classmates in the bookmaking class they are taking were unable to get their supplies after spring break, and are trying to complete assignments with things found around their homes.
Senior journalism major and photography minor, Allison "Cherry" Isaksen, is one of those students. They told the Voice that their professors are "for the most part" understanding about how "extremely difficult" the transition to remote classes has been.
From going to CVS for dental floss in place of embroidery floss, to using cereal boxes as hardcovers, and thumb tacks to hold things in place, for Isaksen, the bookmaking class has been all about "#LifeHacks."
Even before the pandemic, Isaksen said they didn't spend much time on campus, as they are a commuter student and work off campus. With classes being remote, they say they feel "so removed" that they can't talk to their professors outside of class.  
In an email statement sent to the Voice, Professor Helen Popinchalk, who is teaching Artists Books and Photo Screen Printing this semester, brought up equity as her biggest concern for virtual learning. 
Popinchalk noted that not all of her students have access to materials or space that they need, and that some do not have reliable internet and a computer they can consistently use. She says that going online has required both her and her students to be creative and flexible.
Professor Edie Bresler, who is teaching Color CSI, Documentary Photography and The Poetry of Photography, sent two types of photo paper, trays and the contents of their lockers to The Poetry of Photography students.
"I love that I was able to do that," said Bresler, about being able to think on their feet about how to get students what they needed. They explained how sending supplies wasn't them being "frivolous," but a necessary part of student support.
According to Steffi Gaehde, a student in The Poetry of Photography, the whole class is grateful that Bresler took the time to gather students supplies and ship them out. They additionally noted that although this "helped to even the playing field," there are still inequities that shouldn't be looked past. 
Click here for part I: getting creative and part III: growth as artists.