Postgraduate employment in the age of COVID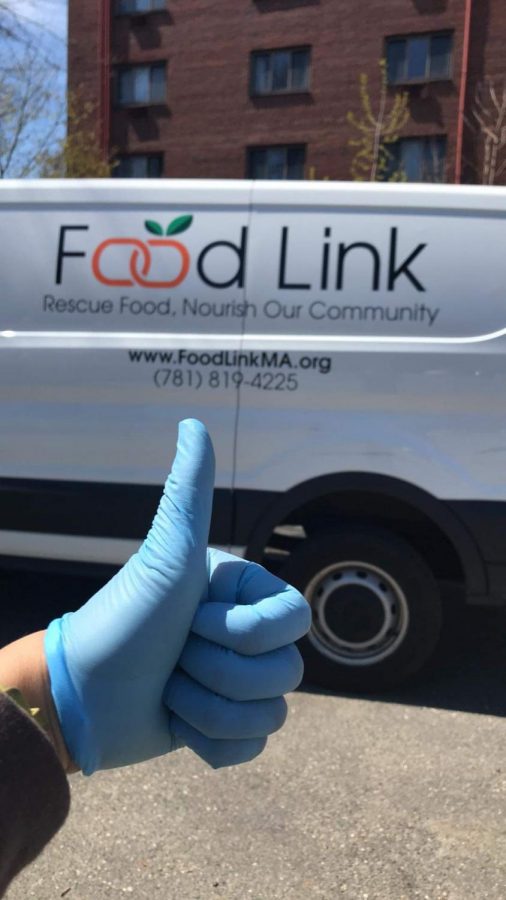 Hanna Ali, Staff Writer
May 6, 2020
Check out the Voice's coverage of this story on our Instagram story, @TheSimmonsVoice, to hear from the students interviewed.
Despite the hiring freezes and job offer annulments brought about by the COVID-19 pandemic, several Simmons seniors are finding postgraduate employment. Although their start dates are varied, their accomplishments are a hopeful reminder that there are still opportunities for work despite the bleak state of employment in Massachusetts.
After going through two rounds of remote video interviews, Natasha Caquias, an accounting major at Simmons, was offered a position as an audit staff accountant at Ernst & Young – but with an indefinite start date. 
"I don't have an exact start date. Almost all the staff seems to be working remotely," Caquias said. "They've projected I will start sometime in the fall." Caquias noted that this is not the biggest delay for her, though, because she needs to acquire 150 credit hours and pass the CPA exam in order to receive a license to operate as a certified public accountant. 
In the meantime, Caquias will be working at Target in Holyoke, Massachusetts, where she has worked for the last five years. Essential businesses like Target have been reliable sources of employment during the pandemic. 
"I think I'll continue working at Target, so I can save and have a school-work balance while I study for my CPA exam," Caquias said. With the security of a degree-relevant position at the end of the summer, Caquias is ready to move forward with postgraduate life. 
While some students have delayed starts, others have started work early since in-person graduation precessions at Simmons have been canceled. Erin O'Brien, a senior in the social work program, was offered a full-time position as a bilingual case manager at Family Aid Boston, where she interned this past year. 
"I will be starting on May 4th, 2020, remotely," O'Brien said. Social work, specifically case management, is often done in-person. Operating through the phone or video chat can complicate the process, as clients may not always be available. "I'd love to know what remote case management entails, as I've only worked with clients in-person in the past," O'Brien said.
Currently, O'Brien is considering the unique needs her clients may have once she starts work. "I will be working with families living in shelters once I start, where the main focus is finding housing," O'Brien said. "However, I am unsure if many places are showing apartments right now or if movers are working."  
O'Brien said there is also a possibility that the primary focus of her social work may shift dependent on client needs during COVID-19. With millions of Americans unemployed, there may be more of a need for emergency supplies, like food, diapers and temporary housing, and less of a focus on the long term goals case managers usually help their clients achieve.
Public health major Emma Lowenstein's internship at FoodLink in Arlington, Massachusetts, will become her full-time job following graduation. FoodLink is a food rescue nonprofit that distributes food to people in the town of Arlington and the surrounding area. Much like O'Brien, Lowenstein has seen a shift in operation and mission execution in her new postgraduate workplace, where she is required to go in-person three times a week.
"My tasks include distribution, making sure our clients get the food they need, working with donors, and making sure food pickup is done on time," Lowenstein said. "I also get to drive the food delivery van. That's my favorite part." As an operations associate, Lowenstein has had to take increased safety measures when she goes into work during the pandemic, like wearing PPE and keeping up hand hygiene. 
FoodLink has employed people to deep clean their office in the evenings while staff clean up during the day. "Our program manager also had us split into teams," Lowenstein said. "These teams do not come in contact with each other, so that if someone from one team were to get sick, the other team would not be infected." 
Even with the safety measures, Lowenstein is a bit nervous. "FoodLink has taken good precautions with regards to COVID-19, so I feel safe going in, but sometimes I feel like I'm bound to get it," Lowenstein said. "Our current office is tiny. The airflow isn't that good, so when I'm in there, I make sure to open the back door for some ventilation. We are getting a new, bigger building soon, though." 
Regardless, Lowenstein recognizes how important the work she does is and is exceptionally thankful for the position she has. "It's a great thing," Lowenstein shared. "Even if I didn't get that break between [graduation and starting], I can't complain." 
This sentiment was shared by O'Brien. "I'm very thankful to have a job." 
Postgraduate employment is a goal for many, but for those employed mid-pandemic, it is a reality with mixed feelings attached – nevertheless, they are pushing forward, whether that means planning for a later start, adapting new practices, or simply washing their hands. 
About the Writer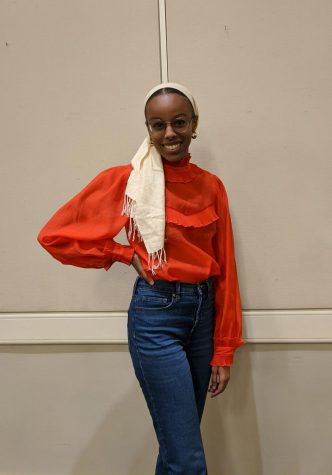 Hanna Ali,
Hanna Ali, '20, is a double major in public health and journalism. She enjoys reporting on healthcare, sociology, and student issues. In her free time,...