Simmons students get crafty during quarantine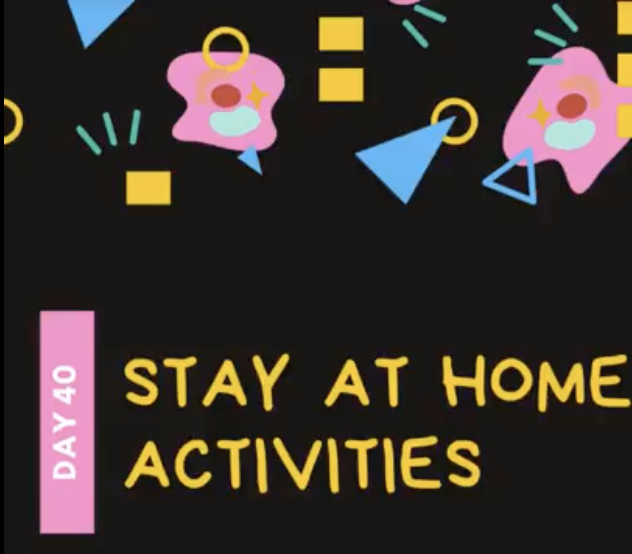 Kaylin Doherty, Staff Writer
May 6, 2020
As COVID-19 continues to keep the majority of the population at home, people are looking for new ways to keep themselves busy. It's no different for these students of Simmons University, who are learning new crafts to spread smiles to those who need them.
Gianna Willson, an english and public relations student at Simmons University, is working on a unique present for her friends and family, "I've always wanted to make candles, so I bought an online kit and now I'm trying to work on that." Wilson said although her first candle wasn't what she thought it would smell like, she still was able to pass the time. Her next candles will go to a few of her family members.
Another creative student, Laura Scarfone, a junior at Simmons University, is making a 'traveling journal' which she is sending to her friends. "I originally saw the idea on TikTok and thought it would be fun to do with my friends," says scarfone. 
So far, Scarfone's diary has been sent to three of her friends, who also attend Simmons. Each person makes a page about themselves, and then a fun page for the next person to add onto. The book has traveled to three states, and about to be sent to a fourth. "I just wanted to find a way to let my friends know that I'm thinking about them," says Scarfone.
TikTok has been a useful way for friends to connect with one another and reminisce about their best memories, "I've been making TikToks with some of my favorite video clips of my friends and I from last semester. It makes me just as happy as it makes them," says Hayley Arnold, a junior studying public relations and marketing. 
Arnold's minute long videos contain clips of her and her friends laughing and having fun. "It's a nice way to remember some of the good times and when we could all be together," says Arnold. She's able to share these videos on platforms such as Instagram, Snapchat, and Twitter for other people to see. 
COVID-19 has infected over 1.17 million people in the United States, 66,263 of those cases from Massachusetts alone. As the virus continues to spread, the future remains uncertain for college students. 
Rumors of the fall 2020 semester going online haven't been confirmed or denied, making students wonder when they'll see their friends again. "I had to basically just say goodbye to my friends. These videos I'm making are a way for my friends and I to stay connected," says Arnold. "I'm hoping we will be able to reminisce this fall in person, but until then I'm going to keep making TikToks."