Najimy leads Cross-Country, earns All-Conference First Team
Alice Najimy hated running when she first joined a running club in elementary school but, with the encouragement of her parents, she stuck with it. Now, as a sophomore, she's been named to the GNAC All-Conference First Team for the second time in a row and leads Simmons University in almost every race.
Najimy is the first Shark to earn First Team accolades in each of her first two years of competition since Samantha Jaffee (2015-18). Last year, she was named GNAC Rookie of the Year for a 5th place finish in the GNAC Championship, becoming the first Shark to receive the award.
Although she's found success in her sport, training for these events is almost as tough as the event itself. Training is a year-round process, beginning in the off-season with easy, long runs, and extending into the regular season with workouts three times a week and distance runs on the off days.
Well into her second year as a college athlete, the challenges of year-round training still emerge. For Najimy, that batt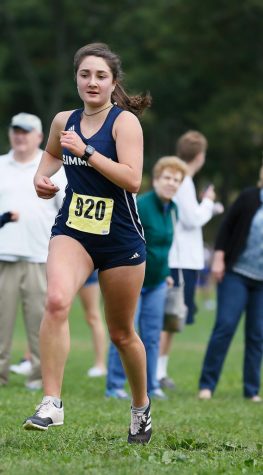 le is with consistency. "Once you start the run, you have to find the motivation to push through and stay consistent," says Najimy. Being able to run consistently, in spite of inclement weather or fatigue, is a challenge even the most seasoned runners face.
However, Najimy finds a sense of accomplishment in each and every run. "Once you've finished," she says, "you get to look back and feel good about what you've done. On top of that, seeing each run build on one another, and then translate into improved times in races, the sense of pride and accomplishment that accompanies this sport is such a great feeling." 
Being named to the GNAC All-Conference First Team for the second year in a row invoked a similar sense of pride and accomplishment for Najimy. When it comes to a race, you don't know how you're going to perform until you start running; more so, you don't know how those around you are going to run. "You can go into a race with a goal placement, but until you cross that finish line you don't know for sure what place you'll come in. It's always exciting to get the opportunity to run hard and see those goals pan out."
Looking to run cross-country? Here's Najimy's advice: "remember why you love to run. It can be stressful to go through any sort of recruiting process, knowing that people are looking at your times, or holding yourself to a certain standard. But when it comes down to it, even in college, cross-country isn't always about the times, but it's about being a part of a team, giving your best effort and getting to do something that you love with people who share that love every day."
About the Writer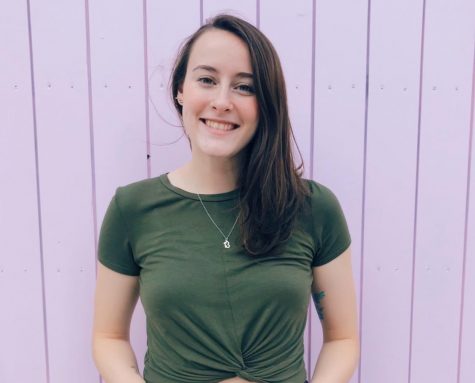 Kirra Courchesne,
Kirra Courchesne (2020) is an English major with a Market and Cinema/Media Studies minor and is the Sports editor for the Voice.

"When I'm not in class...