The Painted Place on display in Trustman Gallery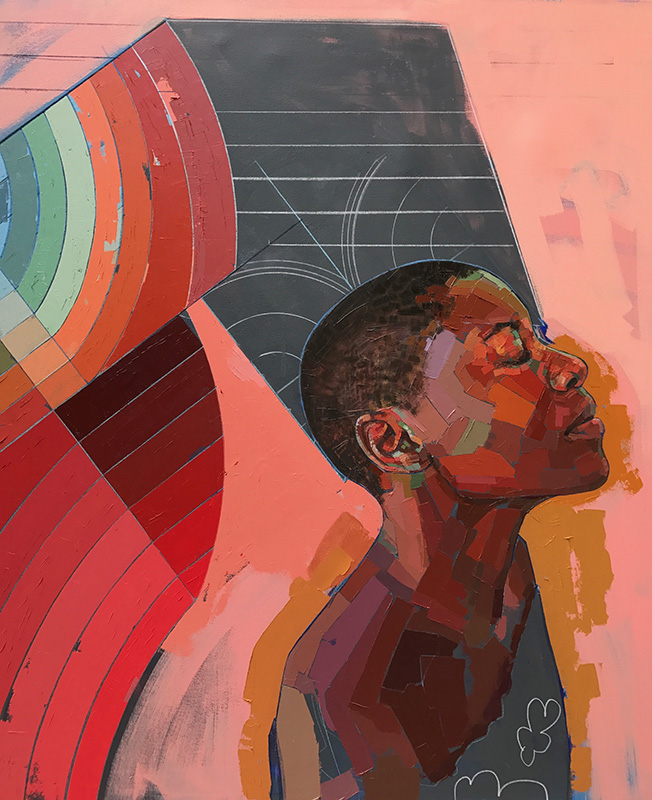 Kaylin Wu, Arts and Entertainment Editor
November 15, 2019
The Painted Place is on display in the Trustman Gallery from now until December 12th. This show features brand new work from painter Mia Cross.
With The Painted Place, Cross harnesses rich colors and mark making to create her large portraits. Her expressive style brings to life vivid images of people and nature. In addition to her paintings, Cross has several sculpture pieces on display. These sculptures, like her paintings, are bright, colorful, and full of whimsical charm. 
Mia Cross launched her career in 2014 following her graduation from Boston University with a double major in painting and sculpture.  In 2016 she received the "Emerging Artist Award" presented by the Danforth Museum in Framingham, MA. Cross has been the recipient of multiple grants, including a VSC Boston University Alumni Grant, the Blanche Colman Grant and a Mass MoCa Match Grant.  Cross' first large public mural project "We the People II" was created in 2017 on the Rose Kennedy Greenway in Boston, MA and was on view until October 2019. Cross has recently created permanent murals at Tender Greens in the Copley Mall in Boston, at the Facebook headquarters in Cambridge, and at Blick art store in Boston. She is a member of Fountain Street Gallery and exhibits her work at her studio at 450 Harrison Ave in the SoWa art district of Boston.
Trustman Gallery is located on the 4th floor of the Main College Building and the gallery hours are 10 a.m.- 4:30 p.m, Monday, Tuesday, Wednesday and Friday, 10 a.m.-7 p.m. on Thursday. The gallery is free, open to the public and wheelchair accessible. An artist talk and closing reception will be held on Thursday, December 12 from 6-7:30 p.m. For more information, check out the Trustman Gallery website.
About the Writer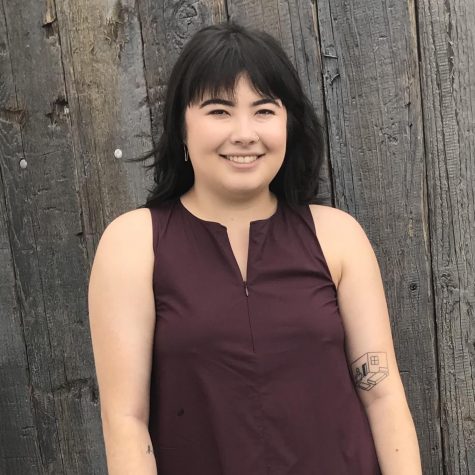 Kaylin Wu,
Kaylin Wu (2020) is an English and Studio Art double major and is the Arts and Entertainment editor for the Voice.

"I like Thai food, feminist prose,...