Theater Review: AMPUTEES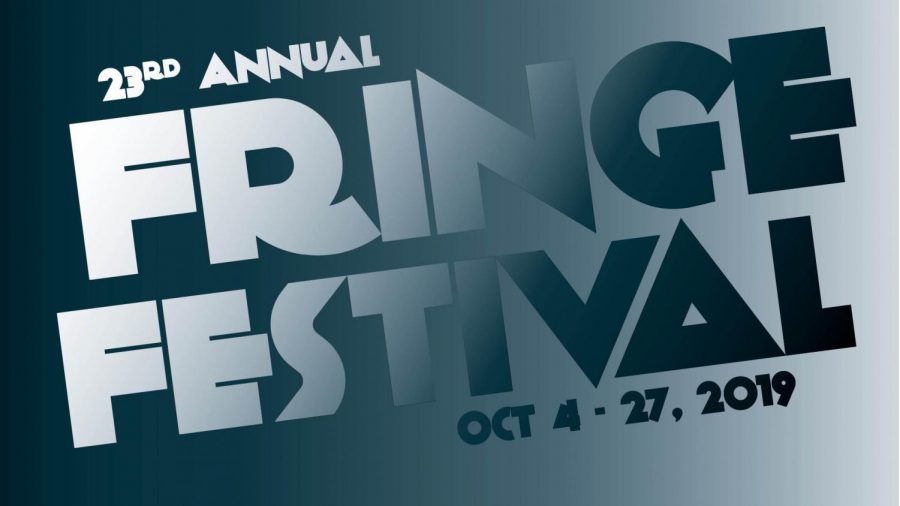 Olivia Hart, Staff Writer
November 4, 2019
On Friday, October 25, I went to Boston University to see Amputees at the College of Fine Arts's annual Fringe Festival. Written by senior Theatre Arts major Quentin Nguyen-Duy, Amputees is a play that follows college freshman Sam Nguyen (Will Edelson) as he pieces together his family history for a scholarship essay. He returns home for winter break to live with his father Phuong (Sebastian Garbe) and brother Dev (Rob Kellogg), and as the three's relationship unfolds, there's much more baggage to be found—baggage that Sam has to sort through, however painful, to finish the essay.
The show was held at Boston University's Studio ONE, an intimate black box theater tucked deep inside a campus building on Commonwealth Avenue. Black box theaters are different from traditional stage theaters in that they're a flat space with chairs raised on three sides, instead of a raised stage in front of rows of seats. This offers a more immersive and intimate experience of a performance.
During the play's first act, we meet Sam and become familiar with his essay. He's applying to a scholarship for people of color in the arts and keeps trying to pry the truth out of Phuong about any family history of performance and dramaturgy. Instead, Phuong spins stories that turn out to be gross exaggerations, or simply lies. This may sound like Phuong is the villain of this story, but that's not the case. A Vietnamese immigrant who fled to the United States during the Vietnam War, we learn that his PTSD and painful past make many of his memories difficult to retell. 
Throughout the rest of the play, we get to know the rest of the family, each member's own story, and how those intertwine to create a dysfunctional group. Without giving too much away, the dysfunction comes to a head in the second act, sending one person to the hospital and altering the entire family dynamic even more.
The question of Sam's family history of performers and artists is never explicitly answered. We see just a handful of Phuong's true memories acted out by other members of the five-person cast. In my opinion, this play brought to my mind a lot of questions about what it means to be an artist and how one's upbringing and social class can affect that. Phuong's mother, Ba Noi (Carey Lin), is seen skillfully applying makeup in one scene, beautifully singing a lullaby to young Phuong in another, and dancing to Elvis in another. Those instances aren't the same as being the lead in a play or being a professional singer, but Ba Noi still shows a penchant for art and drama—the latter we learn the entire family has a penchant for, too.
In thinking about this play, I'm remembering that lots of theater-related words, like "perform," "act," and "drama," can have multiple meanings. Sure, it can mean an actor reciting memorized dialogue and behavior for an audience, but there is also performance in our daily lives too. Phuong acts as if his past is different than it really was. Sam's brother Dev acts like his own history of mental illness is all behind him. Phuong's mother fulfills the "role" of a mother by singing him lullabies, buttoning his shirts, and teaching him about the world, alongside personal struggles of her own that Phuong has to experience as well. All of these things contribute to the "drama" that the family experiences.
Overall, I give this play a solid B. The themes it touches on are very important for audiences today: the interactions of different facets of our identity (like race and artistry), using others' struggles to one's own advantage, and empathy for those whose stories differ from our own. However, the structure of the story (jumping from one scene set in the present to another set in the past) was hard to follow, and there was a sizable amount of dialogue I couldn't understand due to the actors' lack of enunciation or volume—although that may have been due to the fact that none of them had microphones.
The last run of Amputees was this past weekend, closing the 2019 Fringe Festival. Seeing as playwright Quentin Nguyen is still a student, he has enormous potential to build upon this work throughout the rest of his career, and I'm interested to see what's next.