5 spine-tingling Halloween film screenings happening in Boston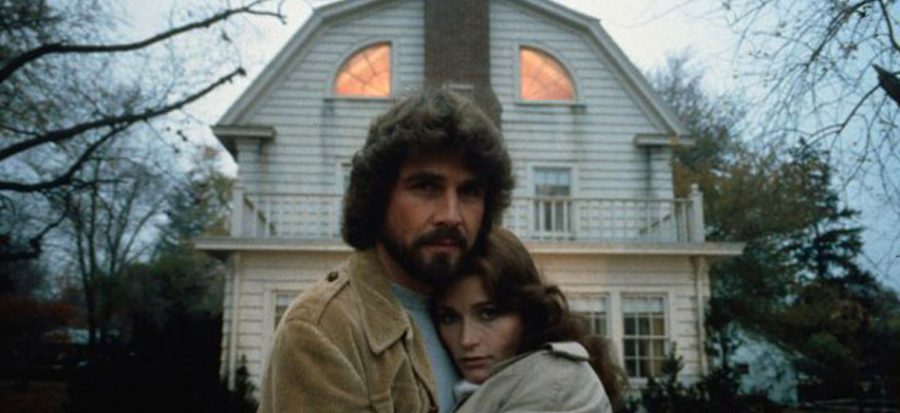 Kaylin Wu, Arts and Entertainment Editor
October 10, 2019
Are you ready for Spooky Season? Here are five Halloween movie screenings happening in Boston that are bound to scare your pants off and get you in the Halloween spirit!
1. 19th Annual Halloween Horror Marathon
When: October 26, 11:59 AM – October 27, 11:59 PM
Where: Coolidge Corner Theatre
One of the coolest Halloween film events in Boston is the Coolidge Corner Halloween Horror Marathon. This spooky Halloween film fantasia is twelve hours straight of horror films. This year's announced films are The Amityville Horror (1979) and Poltergeist (1982), in 35mm. As always, five other films will be shown, but their titles will not be revealed until they hit the screen. This event also includes a costume contest, a paranormal presentation by the New England Ghost Project, trailers from the Coolidge Crypt, and much more.
More information, including ticket prices can be found here.
2. MFA Film Series: Midsommar (The Director's Cut)
When: October 31, 8:00 PM
Where: Museum of Fine Arts, Boston
Ari Aster's Scandinavian horror sensation left audiences terrified when it was released this past summer, but those who didn't get a chance to see it or those who would like to watch it again can now watch the extended directors cut! With 23 additional minutes, this film is bound to send shivers down the spines of even the most seasoned horror aficionados.
More information, including ticket prices can be found here.
3. Movies Under The Dome: The Blair Witch Project 
When: October 30, 7:30 PM
Where: Museum of Science, Boston
The Blair Witch Project is a frightening modern classic that revolutionized the horror genre. This immersive film experience will take place in the Charles Hayden Planetarium, where it will be projected onto the planetarium's dome. How cool is that? This screening also celebrates the 20 year anniversary of the film's initial release. You won't want to miss this!
More information, including ticket prices can be found here.
4. Nightmare On Elm Street (in 35mm)
When: October 18, 8:00 PM
Where: Somerville Theater
The Slaughterhouse Society is a multi-talented, award-winning performance art gang who in conjunction with the Somerville Theater present Slaughterhouse Movie Club, an outrageous variety pre-show and classic cult film combo. A live, slasher themed variety pre-show will take place and then it is on with the 1980's horror classic Nightmare on Elm Street. The Slaughterhouse Society does amazing performances and Nightmare on Elm Street is required viewing for horror buffs. If you're looking for a theatrical experience combined with a movie, look no further than this event!
More information, including ticket prices can be found here.
5. The Rocky Horror Picture Show presented by The Full Body Cast
When: October 31, 9:30 PM
Where: AMC Boston Common 19
Okay, so maybe horror isn't your thing but you still want to have some Halloween movie fun. The Full Body Cast is a performance group that puts on a live shadowcast in conjunction with screenings of the cult classic The Rocky Horror Picture Show. These events are hilarious, outrageous, and fun for anyone. It's also highly interactive and you're encouraged to show up in your wildest Halloween costume. This troop never fails to put on a great show, so grab a group of friends and get ready to do The Time Warp!
More information, including ticket prices can be found here.
About the Writer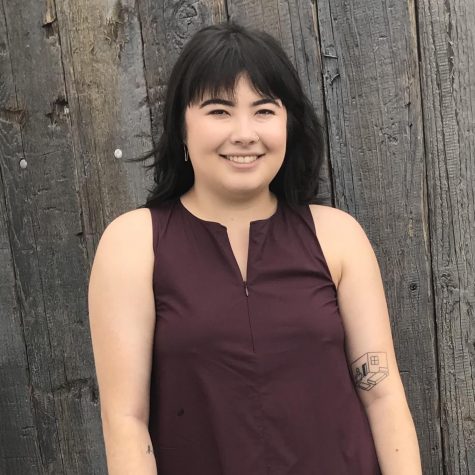 Kaylin Wu, Arts and Entertainment Editor
Kaylin Wu (2020) is a senior and is double majoring in English and Studio Art. She likes Thai food, feminist prose, and angry girl music of the indie rock...